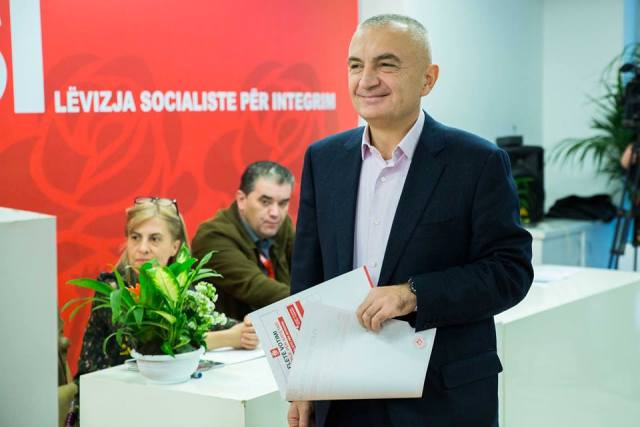 As it was expected, the speaker of parliament, Ilir Meta was reconfirmed as leader of the Socialist Movement for Integration party (SMI). This party was formed in 2004 as a faction of the Socialist Party.
On Sunday, around 45 thousand Albanians, members of SMI, voted among the three names for the leadership of the party. 76% voted for Meta and the rest voted for the other two candidates. Members also voted to elect the 2500 delegates of the National Electoral Convention which is held on 3-4December in Tirana.
The massive participation in these elections, around 85%, was praised by chairman Meta a few hours ago through a video message from Germany. He warned that next month there will be important decisions.
"Now it's time to take this great participation and encouragement given to us by SMI members, to the new Electoral Convention of SMI, where we will talk and take important decisions".
Meta's message is still unclear as far as the decisions of this party for the future of the governing coalition are concerned.
Five years after its creation, SMI joined the DP led by Sali Berisha in 2009 to govern with him for four years. In 2013, SMI withdrew from the right wing coalition and joined the left wing coalition led by Edi Rama, which is in power today.
It is still unclear who the SMI will enter a coalition with in the June 2017 elections.
Given that neither DP led by Lulzim Basha, nor SP led by Edi Rama have managed to create a government on their own during all these years, SMI's decision is seen as very important in determining the future of the country's government. /balkaneu.com/