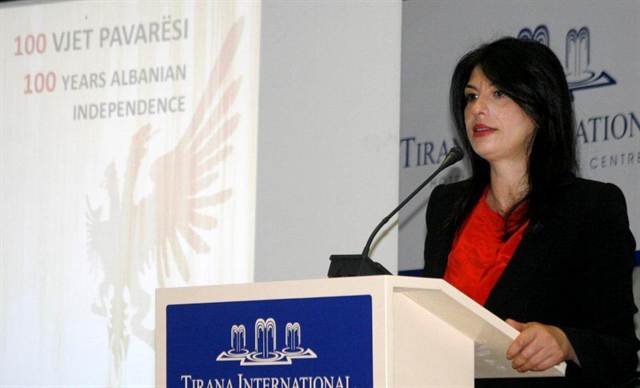 Tirana, May 16, 2013
The speaker of parliament, Jozefina Topalli presented today "Parliamentary talks, 1920-1939" collection.
In her speech, Topalli praised the authors, who according to her, worked to make Albania a democratic country.
"These 46 books do not contain rhetoric. They are the most excellent lessons of political speech. With a western vocation, they insisted for the Albanian identity to be oriented toward European illuminism. This collection honors our civilization", said Topalli in her speech. Topalli added that these collections have several important laws, expressing her satisfaction that over the first mandate as speaker of parliament, she could transcript parliamentary talks belonging to an important period.
"In the second mandate I extracted the collection with 46 volumes. In the next mandate I will continue my work to cover all parliamentary talks", said Topalli.
This collection which has been extracted from the State Central Archive, National Library, University Library and Parliament Library, is published for the first time under the custody of the Speaker of Parliament. This unique publication crowns three years of work, after scanning, digitalizing and processing of over 20 thousand pages, but by preserving their authenticity. /ibna/