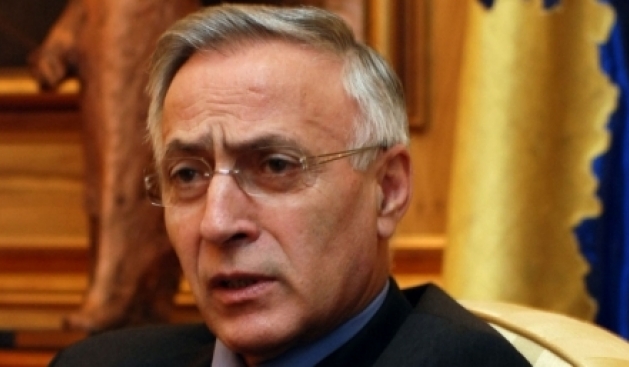 Pristina, September 18, 2013
Speaker of parliament of Kosovo, Jakup Krasniqi has launched criticism about his party. He is now open with his criticism about this party. On Facebook he has written that he's not taking advantage of the Democratic Party of Kosovo (PDK) and adds that he has invested a great deal in it. According to him, if what was recommended by him was taken under consideration, this would truly be a democratic party.
"PDK is being taken advantage of by those that don't deserve it, people who have never been in that party, but accused it in the extreme", said he.
Contrary to the past when he used to say that there are individuals who misuse the party, this time he says that everyone who is part of the party, are like that. "Everyone in that party is milking the party and exploiting the blood of many generations of martyrs. They are also desecrating every national and human value. I have never hidden myself behind fake names and I shall continue to do this", says Krasniqi. /ibna/