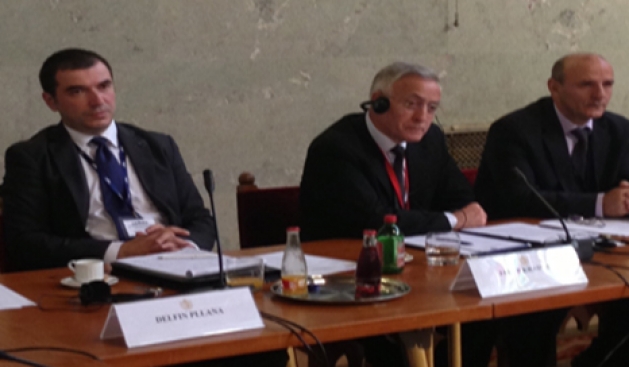 Pristina, October 8, 2013
Parliamentary speaker of Kosovo, Jakup Krasniqi is participating in the sixth Conference of Parliamentary Speakers of Western Balkan countries which is being held in the Hungarian capital, Budapest.
The topic of this meeting is "Integration in the EU: results and aspirations".
"Our common interest is regional integration in the European Union. From here emanates the need of a cooperation and coordination to shorten the way toward this great objective. If we exchange our best experiences, if we support each other, our European integration will be more successful", said Krasniqi.
According to him, Kosovo is entirely committed for the implementation of the European agenda.
"Our government has been implementing for many years the Action Plan for the Implementation of European Partnership, which is updated from time to time based on the recommendations of the European Commission in the annual progress reports. It has also approved the Plan for European Integration and has established a number of mechanisms of implementation of different levels. Parliament of Kosovo has a special commission for European integration, which has prepared the strategy of integration and coordinates its implementation actions", said he.