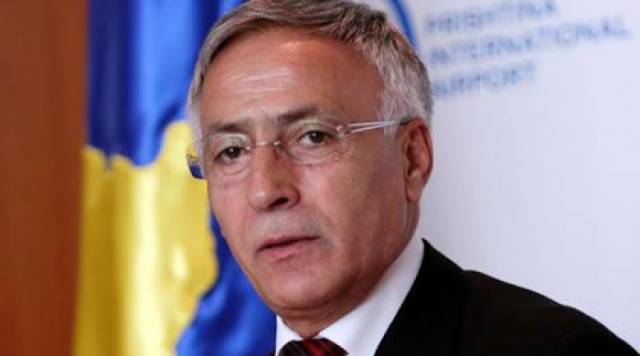 Pristina, May 28, 2013
Speaker of Parliament in Kosovo, Jakup Krasniqi has expressed his criticism in relation to the cooperation of Serbia about the so called "normalization of relations". According to him, Serbia is not making any steps to normalize relations.
"Serbia continues to follow two standard policies. On one hand it makes a deal with Brussels to progress in the integration process and on the other, it doesn't make any concrete steps to normalize relations with Kosovo", said Krasniqi.
Krasniqi has also talked about the rights of the Albanians in the Valley of Presevo, where he said that the situation is not good. Krasniqi blames Brussels about the fact that their rights were not discussed during the talks.
"As far as human rights and liberties of minorities are concerned, I believe Brussels has not applied the same standards for the minorities in Kosovo and those in Serbia. Brussels has not been very interested for the Albanians of Serbia to be granted the same rights as the Serbs of Kosovo", said he.
Meanwhile, Krasniqi has warned that the challenges of this agreement are many.
"The challenge of fighting criminal groups in that part of Kosovo, to introduce law and order and to apply the Constitution and laws of Kosovo throughout the entire territory. Another challenge relates to the obstacles that Serbia has imposed on Kosovo in terms of the recognition of Kosovo by other countries and its accession in the UNO", said Krasniqi. /ibna/