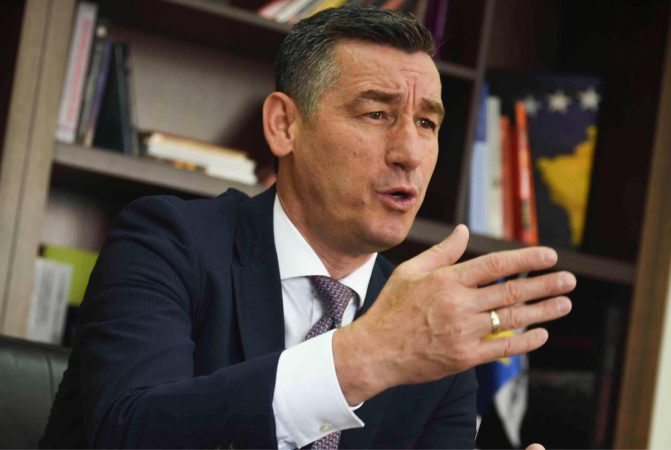 PDK leader Kadri Veseli announced at a press conference that he has been summoned to testify before the Special Court at The Hague.
Veseli said he will be interviewed in The Hague on December 4. "Just as I had vowed, the moment I received the invitation I made it public. My generation, like all the other generations, has experienced severe oppression in our country. We have not come to terms with it and I am proud to be responding to the call of the country", he said.
Veseli has said he will take full responsibility for all his wartime commitments.
"Even this process should have an epilogue, based on truth, facts and justice, and that does not harm the state of Kosovo indefinitely. I am convinced that this Court will also prove the just struggle of the Kosovo Liberation Army, but also stop the attacks on the truth of our people and the Kosovo Liberation Army. I will respond to this invitation on December 4", he said./ibna