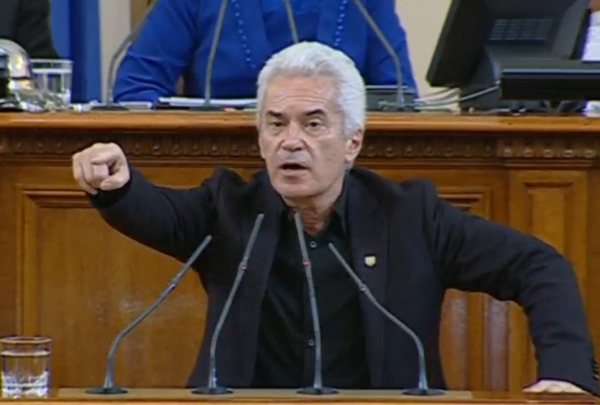 The Speaker of Bulgaria's National Assembly, Tsveta Karayancheva, has ordered an investigation into whether the ouster of Ataka leader Volen Siderov as leader of the parliamentary group of the United Patriots was lawful.
The announcement on July 11 followed a vote at a meeting two days earlier to oust Siderov as head of the parliamentary group of three ultra-nationalist parties.
The vote was approved with the votes of MPs from Valeri Simeonov's National Front for the Salvation of Bulgaria and Krassimir Karakachanov's VMRO, without Ataka being represented.
Karayancheva, a senior member of Prime Minister Boiko Borissov's centre-right GERB party, said that the investigation had been initiated at the request of Ataka. She had asked Parliament's legal affairs department to look into the matter in detail, she said.
Bulgarian National Radio reported on July 11 that Siderov had spoken to Borissov with a request to convene a council of the governing coalition, which is made up of GERB and the United Patriots.
Siderov has invited the other two co-leaders of the United Patriots, Simeonov and Karakachanov, to a United Patriots political council meeting on July 12. The proposed meeting has one agenda item, "examining the illegitimate decision on Tuesday of part of the United Patriots parliamentary group".
The NFSB and VMRO have declined the invitation.
The two MPs elected on July 9 as co-leaders of the United Patriots group, Iskren Veselinov and Valentin Kassabov, said they were the legitimate leaders of the group after 20 people elected them.
"The majority wants a different leadership because it wants the parliamentary group to work, not to deal with scandals from morning to night. This is a sign that we strongly gave to Atak, and I hope they understand it," Veselinov said.
In connection with Siderov's allegations that there is a violation of the coalition agreement, Kasabov said that this was "confused": "They are referring to a coalition agreement that only concerns election appearances"./ibna