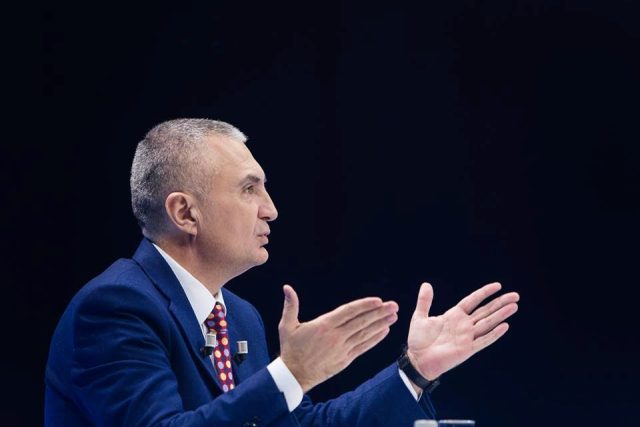 Tirana, 12 February 2016/Independent Balkan News Agency
What has been discussed for so long in journalistic circles, seems to be taking shape through public declarations: the Speaker of Parliament and leader of the Socialist Movement for Integration, the second largest party of the left wing coalition, aspires to become the next president of the country.
Ilir Meta says that he would lie if he declared that he wouldn't want to become president.
"To say that I haven't thought about it, I would lie, but I wouldn't see it as a necessity. The idea of becoming a president exists in every politician who is above 40. Every active politician thinks about it and wouldn't accept this position only in a particular moment and particular circumstance. No position is a scope in itself, but it comes naturally", Mr. Meta says.
Meanwhile, he adds that "what's important is that this duty is carried out in order for the country and the citizens to realize their expectations toward the political class".
Ilir Meta has been Speaker of Parliament for nearly three years. He has been in a coalition with the SP, from which he left in 2004 when he founded SMI, which he chairs up to this day.
Meta has also acted as Foreign Minister from 2002 to 2003 and again from 2009 to 2010. Meta has also been a Prime Minister from 1999 until 2002 and deputy Prime Minister from 2009 until 2011.
Meta's name has not only been discussed as a potential candidate for president. The media has often hinted that he will swap positions with Rama if the left wing wins the next elections again. /ibna/