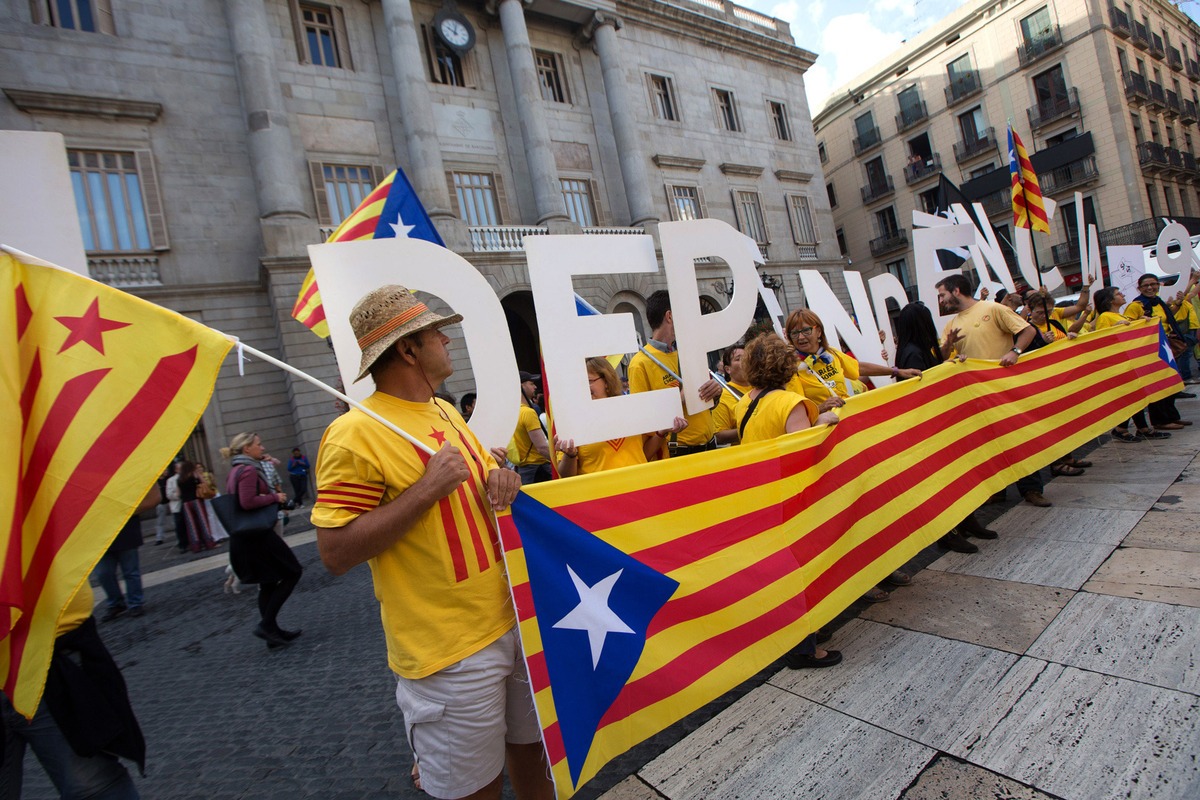 Serbia firmly upholds the territorial integrity and sovereignty of Spain, as well as its unity, foreign minister Ivica Dacic said reacting on the controversial referendum in Catalonia that has got the support of an Serbian political party.
Namely, a delegation of the League of Social Democrats of Vojvodina (LSV) was in Barcelona, during the Sunday voting. LSV's leader Nenad Canak said that his party "fully supports the intention of the citizens of Catalonia" to express their will on the referendum. At the same tame the graffiti "Vojvodina = Catalonia" appeared on the walls in the towns throughout the Serbian autonomous province.
"I would appeal to all political factors not to play with this issue", Dacic said adding, in that context, that Kosovo would not become a UNESCO member. Spain is one of the five EU members which do not recognize Kosovo's independence.
Alluding to the Kosovo issue, Dacic said that "in our case double standards have been shown", while "in Spain just like in our country… it's about unilateral moves which are not in accordance with the Constitution and central government. As such they represent a breach of international law".
"It is interesting that some Serbian politicians went to Barcelona, but they weren't in Banjaluka when the referendum issue (in Republic of Srpska) was actual", the Serbian minister said. "It's unprincipled", Dacic added.
He warned that scenario "that has happened to us can happen in any country in the world". "If there is no international law, there is nobody to protect us and everything depends on the love between great powers which is very relative", Dacic said.