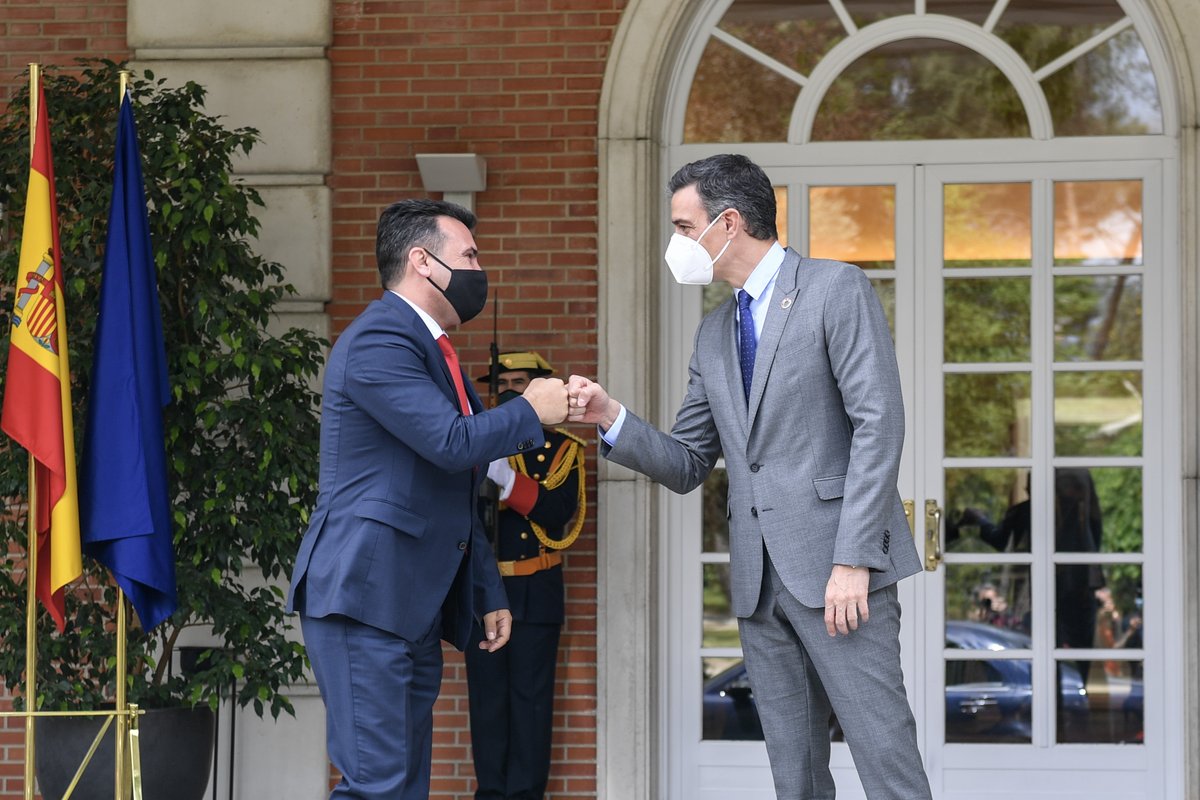 The Prime Minister of Spain, Pedro Sánchez, received on Wednesday the Prime Minister of North Macedonia, Zoran Zaev, at the Palace of Moncloa, with whom he had a working lunch. This is the first visit of a Prime Minister of North Macedonia to Spain in the thirty years of its democracy, which Spain supports in its European course.
The meeting came at a time when Spain is multiplying its interest in the Western Balkans region and coincides with the visits to Spain by the Serbian Defense Minister and the Croatian Foreign Minister.
Sánchez conveyed to Zaev the European Union (EU) commitment to the joint fight against the pandemic and welcomed the new COVAX mission of 650,000 doses of the Pfizer / Biontech vaccine to the region, 120,000 of which correspond to Northern Macedonia, allowing the acceleration of the in the country.
The talks also focused on Spain's active support for the accession of Northern Macedonia to the European Union, as the European Union must give new impetus to its expansion into the Western Balkans. Sánchez acknowledged North Macedonia 's efforts to implement important reforms, such as the judicial system, and progress in transparency and the fight against corruption. He also recalled that the European Commission 's progress report on Northern Macedonia, published last October, was very positive and must maintain its momentum, especially in the rule of law reforms, which are a priority for the European Union.
Finally, the two counterparts dealt with the excellent relationship between the two countries, with regular meetings at the highest level, such as the one held last March in Madrid between the Foreign Ministers of Spain and North Macedonia.
They also explored ways of co-operating in areas of the economy that the government of Northern Macedonia seeks to promote through new investments led by Spanish companies, such as renewable energy, water treatment and railway infrastructure.
The Spanish Prime Minister published a video message to the citizens of North Macedonia, where, among other things, he reiterated Spain's support for the European course of Northern Macedonia./ibna