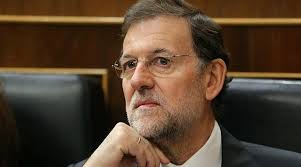 Athens, March 2, 2015/ Independent Balkan News Agency
By Spiros Sideris
The reactions of Spanish Prime Minister Mariano Rajoy and his Portuguese counterpart, Pedro Passos Coelho, caused Greek Prime Minister Alexis Tsipras' Saturday's statements, who accused the governments of the two countries for having formed a coalition against Athens.
The head of the Spanish government, Mariano Rajoy, asked from Alexis Tsipras to show "seriousness" and to not use Spain and Portugal as scapegoats, in the wake of Greek Prime Minister's statements.
"We are not responsible for the frustration caused by the radical left in Greece, as it makes promises to Greeks that knows it cannot meet", said the conservative prime minister, during a rally of his party, calling Athens show "seriousness".
"Yesterday the party of the radical left has decided that the blame for the problems of Greece falls to the governments of Portugal and Spain", he said before members of his party in Andalusia.
"For someone to look for an enemy abroad is a 'way out' we have already seen many times in history. This does not solve the problems, it does nothing but exacerbate them. The only solution is to be responsible", Rajoy said.
Both the governments of Spain and Portugal made their annoyance officially known in Brussels.
The Portuguese Prime Minister Pedro Passos Coelho "expressed his bewilderment" in the wake of the "unfounded" – as the called them – allegations of the Greek Prime Minister, in a "letter sent to the European institutions through diplomatic channels", told AFP one of the government's press representatives.
"In this highly sensitive issue, the European Commission should play the role of intermediary and to not divide", underlined, for its part, a source of the European Union. "I don't believe that the European Commission will make a public condemnation" of the statements of Mr. Tsipras' even if it does not approved of them", added the same source.
Maximos Mansion: We do not seek external enemies, but solutions on a Paneuropean level
The Prime Minister was obliged to describe in detail to the Greek people the tough negotiation in the critical Eurogroup, which led to the agreement, reported sources within the Maximos Mansion, in response to what was said regarding Tsipras' statements.
Each one of the European governments' position towards the agreement is not a secret – in any case it had been made known from the start, as it should be. This is what reiterated in his speech to the Central Committee of SYRIZA, the Prime Minister.
The new Greek government does not categorise the countries and citizens of Europe to friendly and hostile, does not look for external enemies, but for solutions across Europe through the cooperation and dialogue of peoples and governments. Any, therefore, misrepresentation of the speech of the Greek Prime Minister, does not help towards productive dialogue.