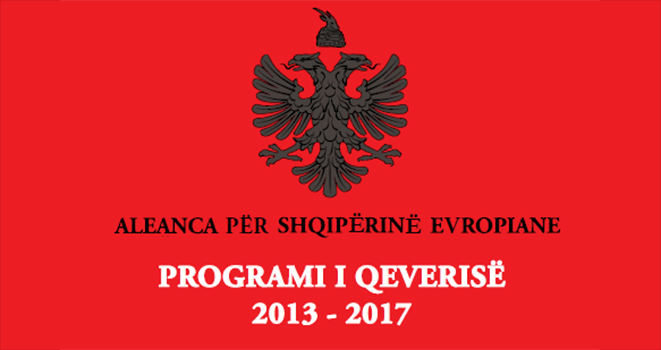 Tirana, September 11, 2013
Left wing coalition led by the Socialist Party and Socialist Movement for Integration published on Tuesday evening the governing program for 2013-2017, offering detailed figures on the plan for the employment of 300 thousand Albanians.
"We commit to open 300 new jobs, 40 thousand new jobs in production industry and 12 thousand jobs related to them, 15 thousand jobs in industries relating to the sea, 155 thousand jobs in agriculture and farming, 62 thousand jobs by reforming social allowance system, 11 thousand jobs in the industry of tourism and 4 thousand jobs in the technology of information", are the details of the employment plan.
According to the new government, Albania has 1 million unemployed people. "According to the official data Albania of 2013 has 51 thousand fewer employed people than in 2008", declares the left wing government.
According to it, sustainable growth between 2000 and 2008 was not accompanied by a growth in employment, reduction of informal economy and development of human capital.
The new government says that it will change this picture, by changing the structure of the economy, from an economy based on consumption of imported goods, emigration and informality, into an economy which is based on work and growth of production. /ibna/