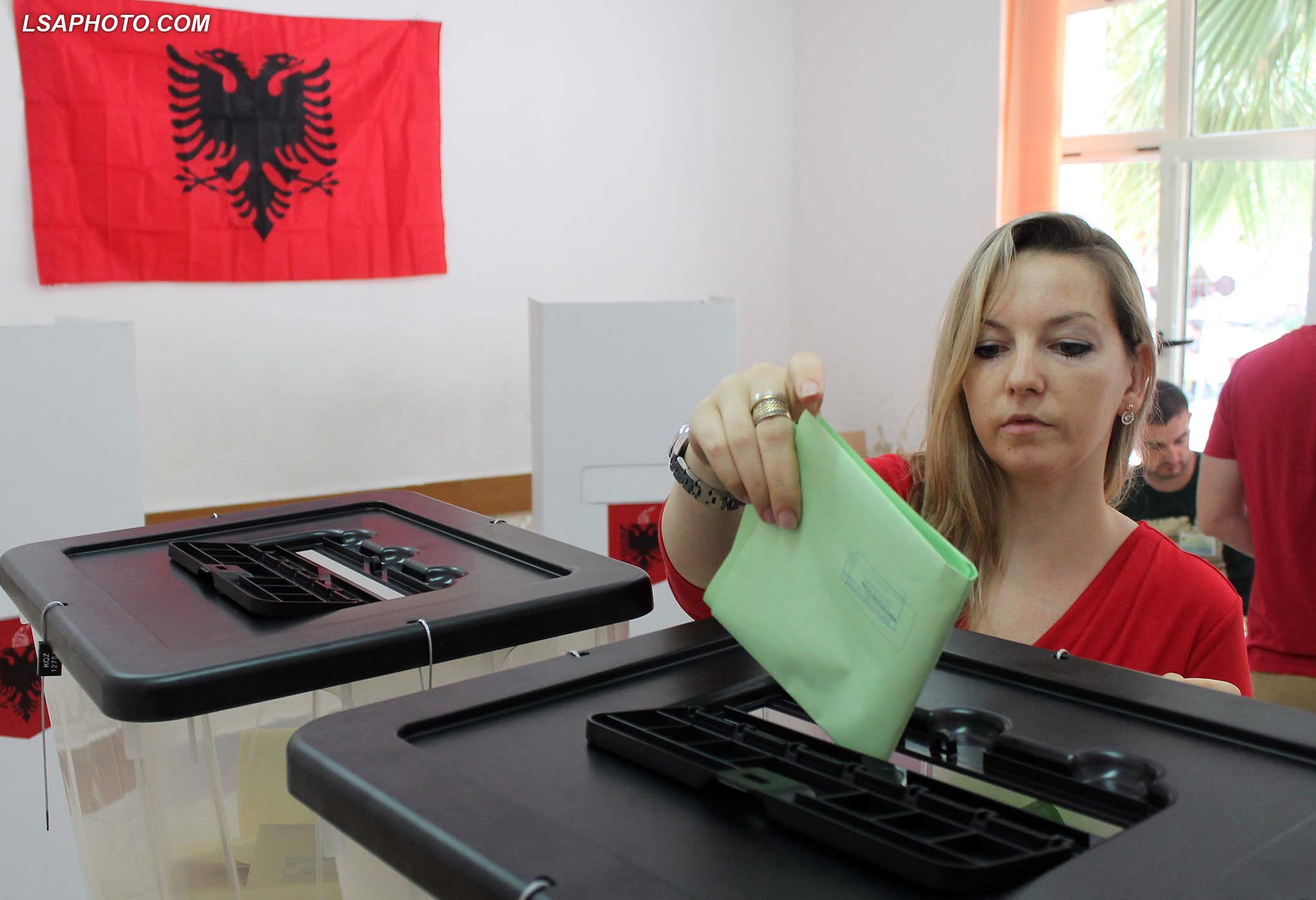 The Socialist Party seems to be a winner of the general elections of 25 June 2017 in Albania. At least, according to the preliminary results after half of the ballot boxes have been counted, the largest party of the left continues to lead the polls, meanwhile, the counting of ballots continues.
Until 3.30 pm, 3.036 ballot boxes out of a total of 5.362 boxes, the Socialist Party has won421.893 ballots or 49% of the total, while the Democratic Party has obtained 249.573 ballots or 28.75% of the ballots.
The two main parties are followed by the Socialist Movement for Integration with 126.791 or 16.61% of the total, followed by the Party for Justice, Integration and Unity, which ranks fourth with 40.784 votes or 4.7%.
In terms of parliamentary seats, according to the calculations made so far, the Socialist Party seems to have 74 seats, the Democratic Party has 43 seats while SMI has 18 seats. /balkaneu.com/