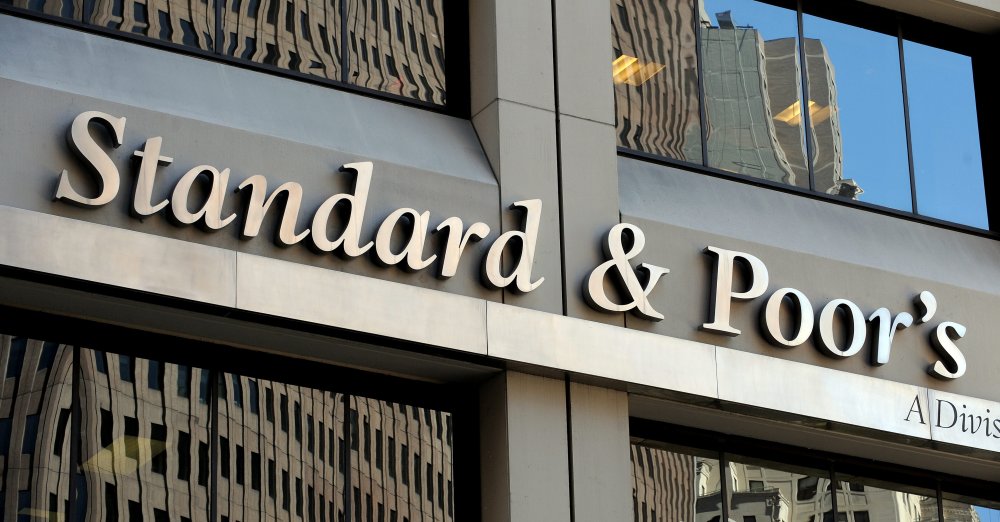 By Kyriacos Kyriacou – Nicosia
Agencies Standard and Poor (S&P) and Fitch have raised Cyprus credit ratings because the Eastern Mediterranean island's government "appears to be meeting" the terms of Economic Adjustment Program, financed by the European Stability Mechanism and International Monetary Fund.  The bailout program started in March 2013. The agencies evaluations suggest that this reduces risk to Cyprus' full and timely payment of its debt service. However, while the state reduces its expenses with harsh economic measures, living conditions in the island are getting worse for Cypriots mainly due to the rise of unemployment.
Regarding Cyprus' credit ratings, S&P has raised its long-term sovereign credit ratings on Cyprus to `B` from `B-`, affirming its short-term sovereign credit ratings at `B`. The positive outlook, it noted, incorporates the possibility that it could again raise the rating on Cyprus within the next 12 months, if it continues to comply with the Economic Adjustment Program. Cypriot GDP contracted less than what S&P projected last year, adding "we think Cyprus will likely repeat its 2013 outperformance of budgetary targets in 2014".
The rationale behind behind the upgrade, it said, primarily reflects Cyprus` better-than-expected economic performance, based on its resilient tourism and business services sectors, and the fact that consumer spending in the private sector has not dipped as much as S&P anticipated. In addition, the government outdistanced its 2013 fiscal targets by a considerable margin, and we anticipate a repeat performance in 2014.
EU and Russia
Standard and Poor`s said external risks to the Cypriot economy would increase if it saw an escalation in the EU sanctions on Russia. Further sanctions could affect Russian tourism to Cyprus, for example. "In our view, a decline in Russian tourism would adversely affect Cyprus` economic growth, particularly when coupled with the weakening Russian ruble already hurting Cyprus` tourism sector. By contrast, though, any progress in Cypriot reunification could unlock economic potential and increase the island`s attractiveness to foreign capital". Meanwhile, Fitch Ratings has revised the Outlook on Cyprus`s Long-term foreign currency Issuer Default Rating (IDR) to Stable from Negative and affirmed the IDR at `B-`. The agency has also upgraded the Long-term local currency IDR to `B-` from `CCC`.
Unemployment rises
However, while the government reduces expenses with harsh economic measures, living conditions in the island are getting worse for Cypriots due to the rise of unemployment. According to Eurobarometer survey released on Thursday in Brussels says that nearly three quarters of employees in Cyprus say that working conditions are worse now than they were five years ago mainly because of the economic crisis. This coincides with the general trend in pay cuts, shorter work days and rising unemployment as local businesses restructure and try to cope with the fallout of the crisis.