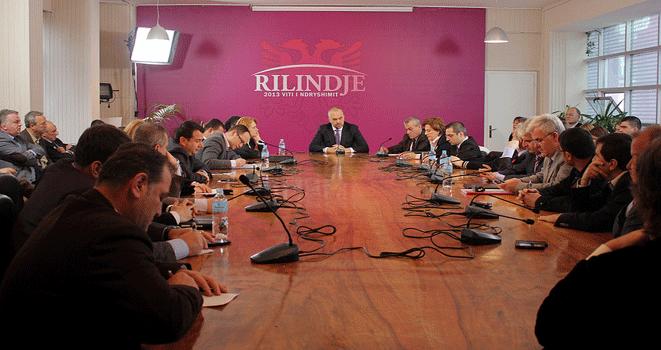 Tiranë, April 2, 2013
On Tuesday, Socialist Party (SP) Chair Edi Rama officially invited the Socialist Movement for Integration (SMI) to join the opposition's pre-election coalition.
Mr. Rama's invitation came 19 days before the legal deadline for the announcement of pre-election coalitions.
Mr. Rama's statement was made in the presence of the SP parliamentary group at the SP headquarters. Earlier in the day Rama had met the SP MPs and the SP Presidency.
"I officially invite LSI to join the Socialist Party in a coalition," adding that "nobody should fear a unification of the Left."
Rama said "the only one to lose with this coalition is the Democratic Party" and "the invitation to work with SMI should be seen as a step that leads to Berisha's isolation."
"Berisha has governed thanks to our division. DP is in power thanks to the rift amongst leftwing parties," Rama stated, adding that "only a big coalition could isolate Sali Berisha." /ibna/