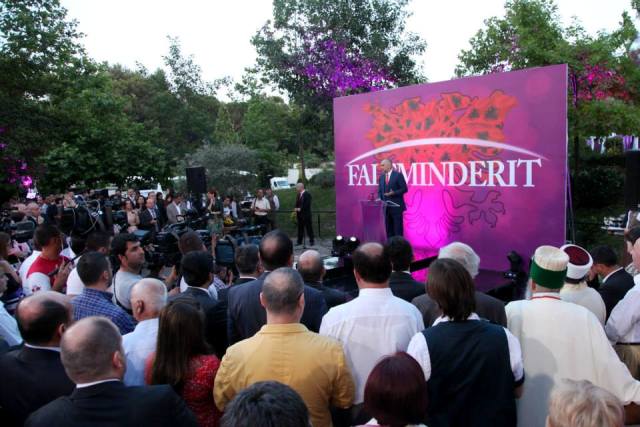 Tirana, July 2, 2013
The Socialist Party has celebrated this evening the victory of this party for Tirana under the logo "Thank you Tirana".
Speeches were held during this activity by MPs of this constituency such as Ditmir Bushati, Besnik Baraj, Vasilika Hysaj, Saimir Tahiri, etc, and the no. 1 of the list for Tirana, Pandeli Majko.
During his speech, Majko declared that the fact that victory is being celebrated seems like a dream.
"Today is July 2. On June 23 Albanians refused stagnation and the crisis. Today on July 2, we commemorate the massive exiles from the country in 1990 and today we're celebrating the fact that we destroyed the dividing walls that existed in the country. I'm telling you today, all those who have broken the law, who have fired people from work and have put pressure on poll centers, it's now time for them to go", said Majko.
Meanwhile, the head of the Socialist Party, Edi Rama declared that he doesn't want any Albanian family to feel bad for not voting the left, because Albania will be well governed for everyone.
"Thanks to your sacrifices, we will prove how we will govern. Teachers, nurses and doctors will breathe freely. Even small businesses will breathe freely. We will open new jobs", said Rama, promising once again the legalization of informal properties.