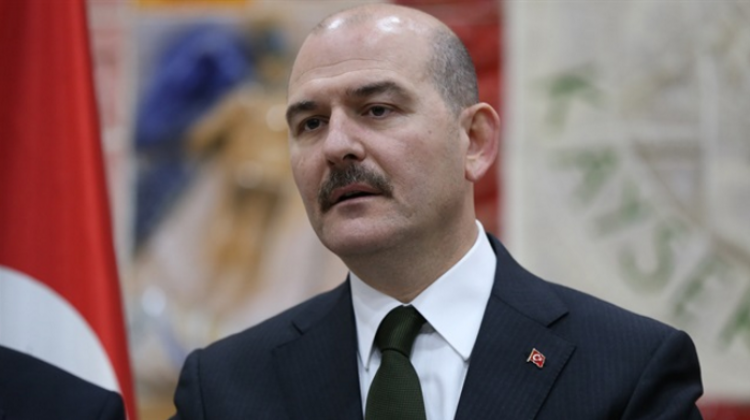 Turkey will send the Daesh/ ISIS prisoners back to Europe, to their countries of origin, the Turkish Minister of Interior Affairs stated on Tuesday.
Suleyman Soylu criticized the proposal of Belgian officials that the trials of Daesh/ISIS members take place where the crimes were committed.
"It doesn't matter what the Europeans do, Turkey is getting ready to send the Daesh/ISIS members back where they come from", Soylu stressed.
"Why didn't you extradite Fehriye Erdal if the trial was to take place where the crime was committed?"
"Europe operates on double standards, as always", the Turkish Minister added.
The DHKP-C terrorist Erdal and two of his associates murdered one of Turkey's most prominent personalities, Ozdemir Sabanci of Sabanci Holding – Turkey's leading financial group and one of the top industrial groups – senior director Haluk Gorgun and the secretary Nilgun Hasefe in a mass shooting in 1996 at the Sabanci Center, at the company's headquarters in Istanbul.
Erdal fled Turkey after the assassination and in 1999 was spotted in the Belgian town of Knokke with a fake passport. In a trial that took place in Turkey in her absence, she was sentenced to 15 years in prison. /ibna