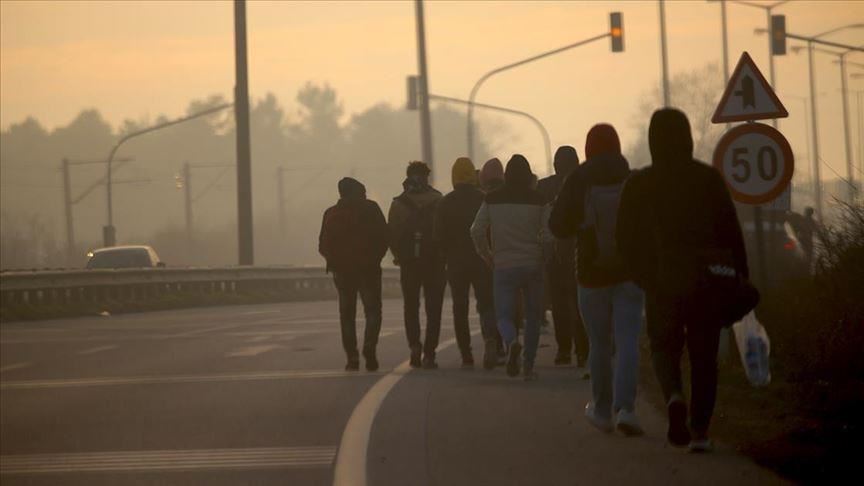 The number of migrants leaving Turkey via its northwestern border province of Edirne reached 76,358, the country's interior minister said early Sunday.
Suleyman Soylu said on Twitter that figure was registered as of 09:55 (local time).
Turkish officials announced Friday they would no longer try to stop irregular migrants from reaching Europe.
The decision was made after 34 Turkish soldiers were martyred by regime forces in Idlib, Syria.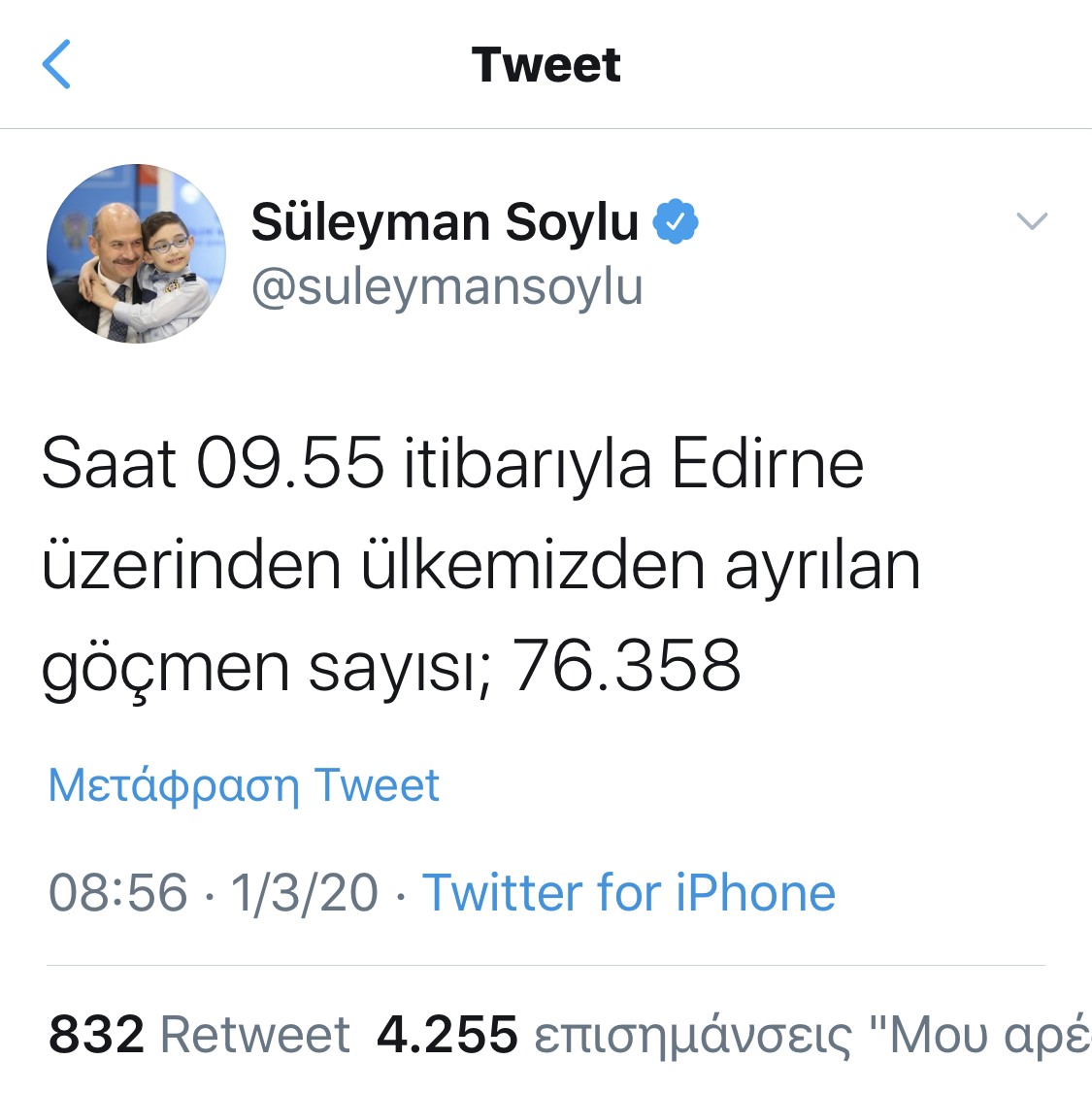 Thousands of irregular migrants have since flocked to Edirne in an attempt to make their way into Europe.
Turkey already hosts some 3.7 million migrants from Syria alone, more than any other country in the world.
According turkish sources it has repeatedly complained that Europe has failed to keep its promises to help migrants and stem further migrant waves.
Already in the Greek islands began to arrive boats carrying refugees, including women and children./ibna