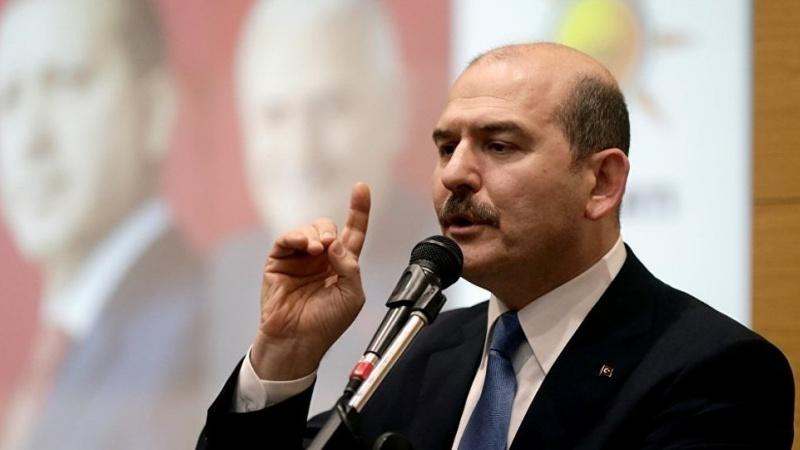 Turkish Interior Minister, Suleyman Soylu (photo), once again blamed Greece for allegedly "protecting the coup instigators", referring to the 8 Turkish officers who were released a few days ago. Moreover, in his interview with CNN Turk, he threatened Europe and Greece with the refugee issue. After arguing that the Turkish coastguard is making great efforts to cope with the wave of refugees, he said that "our Coast Guard is working continuously. We did what we could. But if we do not, I am making it clear, their islands will be filled with refugees from Syria and Afghanistan, they would not be able to walk, tourism in Greece would collapse. Their politicians would be in a difficult situation".
The Turkish Energy Minister, Berat Albayrak, also raised the tones and threatened to freeze the Euro-Turkish agreement on the  refugee issue.
The Turkish minister, referring to the issue of the non-extradition of FETO members from EU countries, said "what was our answer? You will watch the readmission process; in front of you no longer there is a weak Turkey".
Albayrak accused Greece that "when the coup failed, they entered the helicopter and fled to Greece in front of the eyes of the whole world. They gave them asylum. Where is your democracy? The will of the people? The election? You can not be dishonest, double-faced and protect them to the fullest extent. When they are coup instigator and this is confirmed, you have to condemn them and you have to issue them to Turkey".
On Saturday, Binali Yıldırım spoke on the matter and said that "we can not accept what our neighboring country Greece did. We are giving a big fight. They participated in an attempted coup against our country. They left Guilenists free, despite the fact that there are so many dead and wounded, and this is not in line with good neighborly relations.
But you have to understand that with Greece we have a bilateral readmission agreement and we have another readmission agreement with the EU. We have frozen the bilateral agreement. There is no issue of canceling the readmission agreement with the EU./IBNA