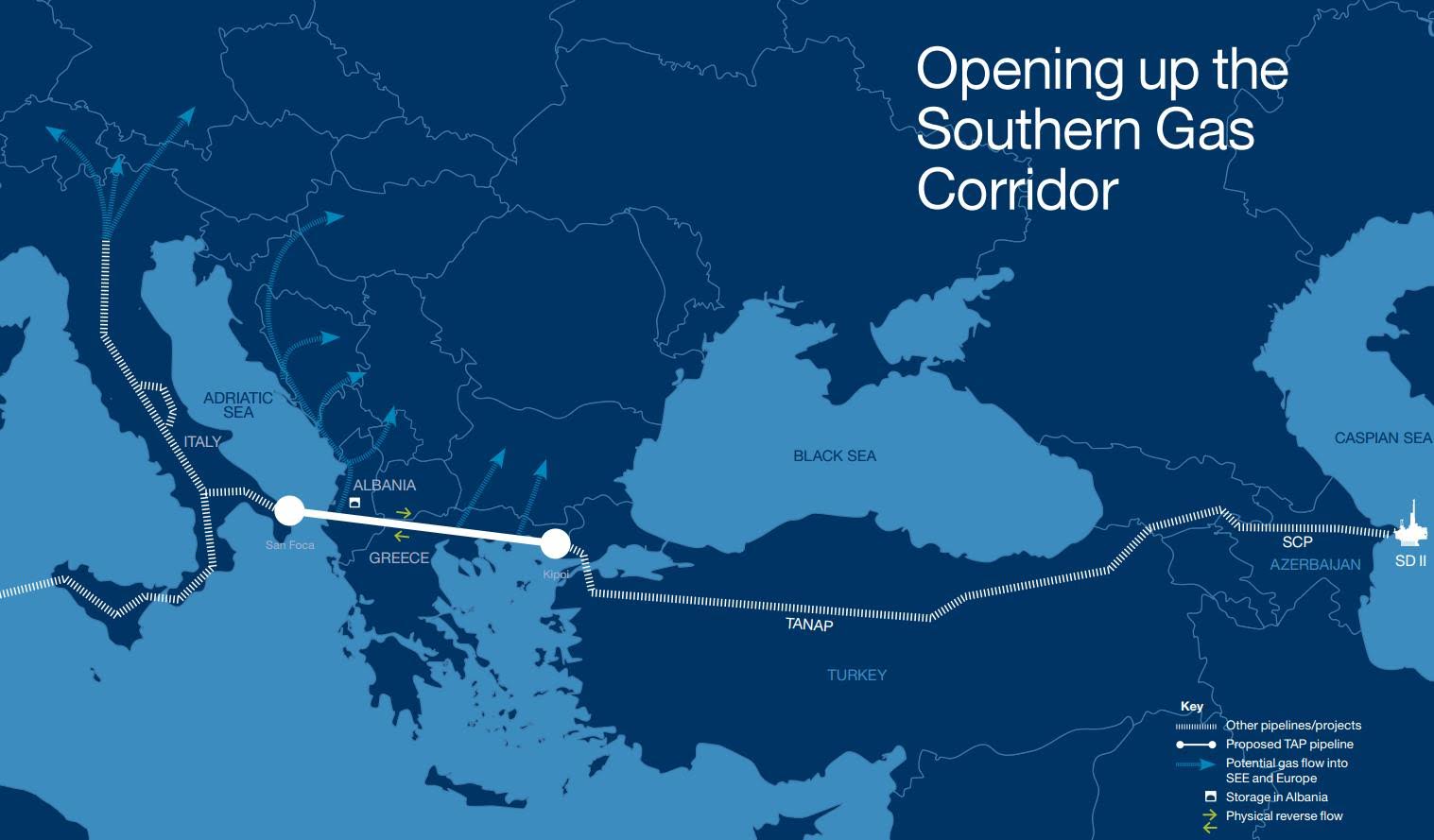 The Trans-Anatolian Natural Pipeline (TANAP) pipeline will be ready to connect to the Trans-Adriatic Pipeline (TAP) and transport Azerbaijan's natural gas to Europe, in June 2019.
However, as of July this year, the TANAP pipeline will be connected to the Turkish gas network, with 93% of the project having being completed.
TANAP will run from the Turkish border with Georgia, beginning in the Turkish village of Türkgözü in the Posof district of Ardahan, will run through 20 provinces until it ends at the Greek border in the İpsala district of Edirne.
From this point, the TAP Pipeline will connect to convey natural gas to European nations.
Two off-take stations are located within Turkey for national natural gas transmission, one located in Eskişehir and the other in Thrace.
With 19km running under the Sea of Marmara, the main pipeline within Turkey reach a total of 1850km.
A statement by the managing director of the consortium managing the TANAP pipeline, Saltuk Duzyol, read that, "we know that the construction of the TAP pipeline will not have been completed at this time, but we will be alert and waiting."
The EU wants its disengagement from Russia and thus supports the completion of the "Southern Corridor" based on its policy of safeguarding multiple sources of supply, thereby strengthening Turkey and recognising the advantage it has in this case.
This is because, in the next phase, Turkey will be the one regulating the passage of gas quantities from the Caspian region necessary for the operation of the European industry.
However, the EU-Turkey shaken ties in the energy sector seem to be selectively shaped in a different way, leaving room for co-operation.
Turkish Energy Minister, Berat Albayrak and his German counterpart, Peter Altmaier, after their meeting in Berlin on Monday, agreed to do their best to improve their bilateral relations, that have been "strained" over the past few months.
According to Albayrak, Turkey and Germany can strengthen their co-operation in the fields of economy and energy.

Peter Altmaier said that, "The energy minister of Turkey and I have developed our co-operation potential in the areas of Renewable Energy (RES) and Environmental Protection."… / IBNA