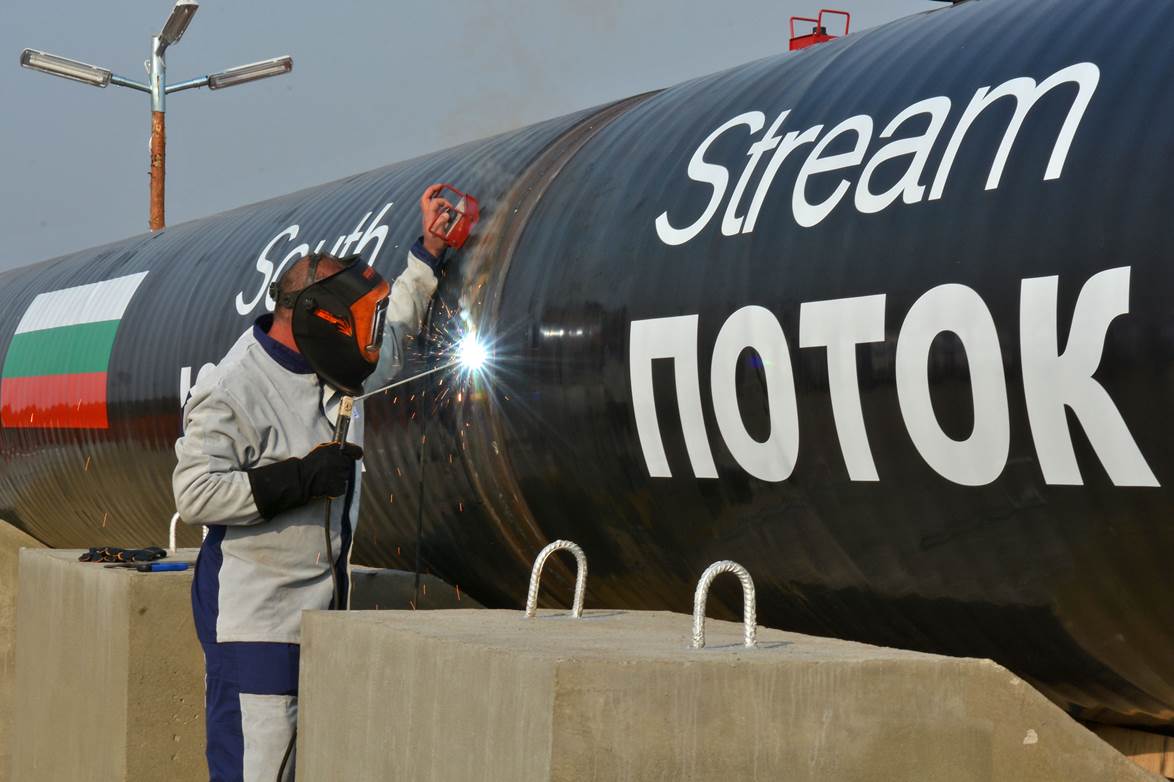 Sofia, January 23, 2015/ Independent Balkan News Agency
By Clive Leviev-Sawyer of the Sofia Globe
South Stream Bulgaria, the joint venture that was meant to build the cancelled gas pipeline's stretch on Bulgarian soil, remains operational and busy at work, one of the company's top executives said on January 23.
Dimitar Gogov, one of two co-executive directors of South Stream Bulgaria, told public broadcaster Bulgarian National Television that the company was still forging ahead with the preparatory work needed to receive a construction permit.
"Practically we are not building anything because actual construction never started, but we are carrying out work that will lead to getting a final construction permit," he said. "Even though the project has been halted at political level, there are ongoing processes that cannot be stopped," such as acquiring servient rights for the pipeline to cross the territory of 37 Bulgarian municipalities, Gogov said.
Gogov's statement was somewhat surprising because it suggested that the preparatory work concerned the onshore stretch of the pipeline, whereas earlier statements by Bulgarian officials appeared to focus on the offshore section in Bulgaria's territorial waters.
Authorities in Sofia objected to Russian claims that Bulgaria was the main reason for South Stream's cancellation – as Russian president Vladimir Putin said in Ankara on December 1 2014, when announcing the end of the project, to be replaced by a new pipeline to Turkey, which would ostensibly be called Turkish Stream.
After a European Council meeting on December 18, Bulgarian Prime Minister Boiko Borissov said that Bulgaria would continue all preparatory work for the pipeline project "so that there are no grounds for the Russian side to claim that the project is being stopped because of Bulgaria," with an emphasis on offshore preparations.
In the wake of Russia's cancellation of South Stream, Borissov has offered a new plan in which Russia would still build the offshore section of South Stream and the EU would finance the construction of a gas hub in Bulgaria at the pipeline's landing point. Bulgaria, for its part, would build the necessary infrastructure to ship the gas to its borders and on to other countries in South-Eastern Europe, many of which are dependent on Russian energy deliveries.
This proposal has received, thus far, only lukewarm support from the European Commission, with European energy union commissioner Maros Sefcovic saying earlier this month that he supported "gas hubs which can play an important role in developing regional gas markets", but stopping short of endorsing Borissov's proposal specifically.
Russia, for its part, has so far ignored Sofia's overtures and appears committed to the Turkish Stream project, with a number of officials coming out in recent weeks to declare South Stream dead, including Gazprom CEO Alexey Miller, as well as foreign minister Sergey Lavrov and energy minister Alexander Novak.
As envisioned by Moscow, the new 63 billion cubic metres pipeline would ship gas to the border of Turkey and Greece, where it would be stored in a new gas hub. EU countries will be able to purchase the gas at that point, but it was up to the EU to build the necessary infrastructure from the gas hub, officials in Moscow say. (Thus complying with EU's Third energy package regulations, which prevent Gazprom from owning the pipelines it uses to ship gas on EU territory, which has been the main stumbling block in talks between Russia and the EU concerning the construction of South Stream's onshore sections.)
This would require re-negotiating gas delivery contracts to specify the new point of sale, which, some analysts have said, Gazprom could struggle to persuade its customers to agree to. During a visit to Moscow last week, Sefcovic said that Gazprom's stated intention to end gas transit through Ukraine starting in 2019 and sell gas from the planned Turkish hub was a breach of Gazprom's current contracts with European companies.