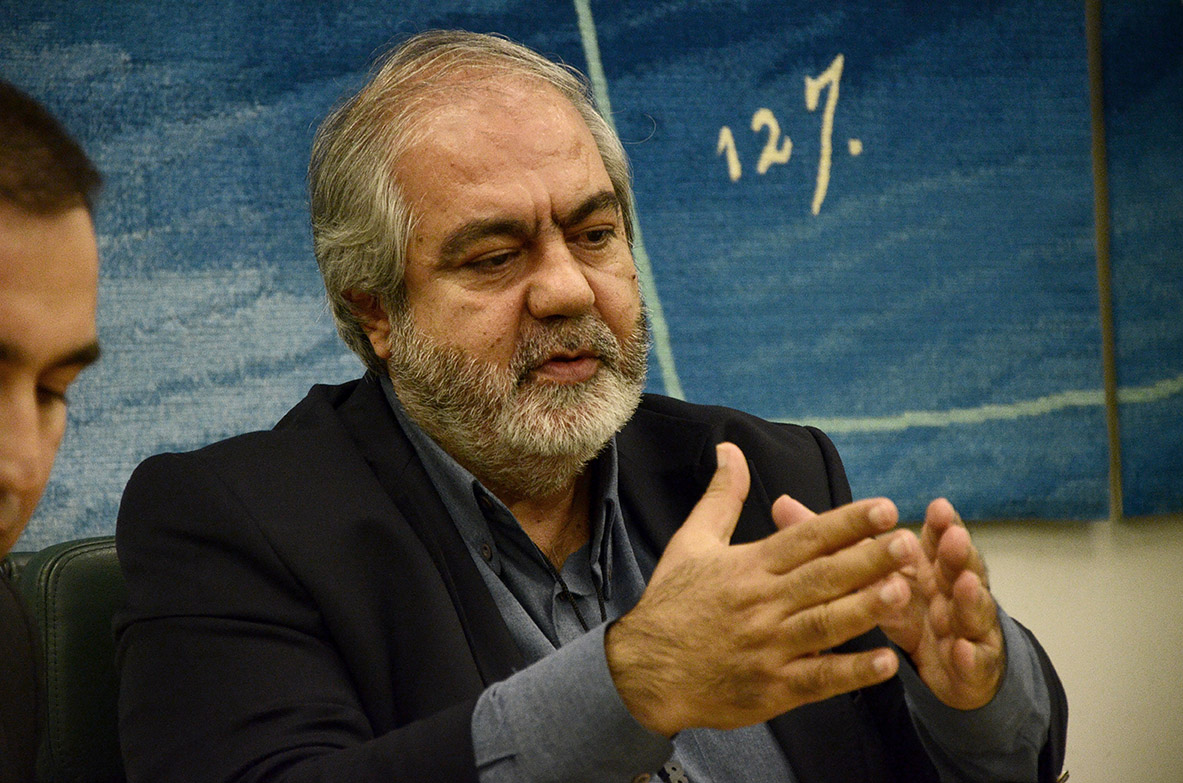 Sacked columnist Mehmet Altan talks to IBNA
By Manolis Kostidis – Ankara
A new sound document has surfaced, which shows the way Recep Tayyip Erdogan's intervenes to newspapers in order to get journalists and columnists, who do not agree with his policies, fired.
This time his victim was the prominent columnist Mehmet Altan (photo), who in 2011 had been fired from the turkish newspaper "Star", where he was working as a columnist.
The telephone conversation that was leaked on the internet features Erdogan talking to the phone with the director of the newspaper "Star", Mustafa Karaalioglu.The Turkish prime minister accuses Atlan and demands that he is dismissed from the newspaper. "If he doesn't like are policies tell him goodbye. No use talking over it, do what you must", says Erdogan. Karaalioglu says that he will do what must be done and in a few days Altan, who is one the most prominent and respected political analysts and economist, was fired from the newspaper.
Mehmet Altan was invited by IBNA to comment on these new revelations. "Who is the prime minister to call a newspaper editor and tell him who must write and what to write. General Cevik Bir used to do the same thing once (in the 90s), calling the editor of Sabah and telling him 'the Armed Forces are annoyed with him, fire him'.  What is the difference between Erdogan and Bir now? Must I write articles that are to the prime minister's liking? If he does something good I will congratulate him, but if he makes mistakes I will accuse him of them. But this is how they are used to operate in his party; everyone must obey to what he says. Where is the democracy and the freedoms he had promised us? Erdogan does exactly the same things the generals did on February 28 (the military coup against Erbakan). What's the difference? None!", Altan said.