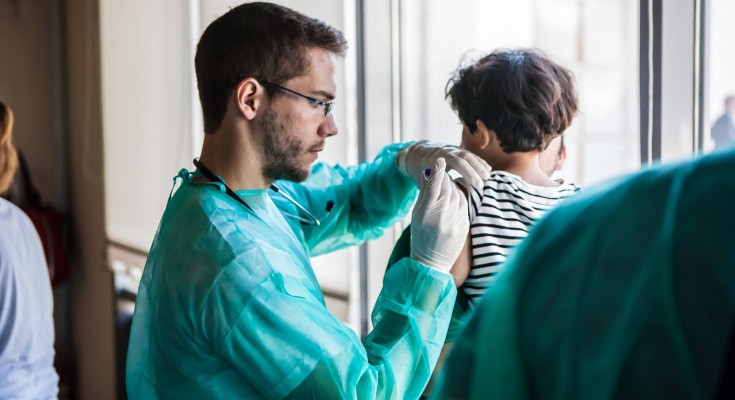 Athens, April 12, 2016/Independent Balkan News Agency
By Spiros Sideris
The full coverage of the health needs of refugees and migrants, while protecting public health is the goal of the health authorities of Greece, which are on hand, as the season changes and the prevalence of high temperatures, marks the emergence of transmittable diseases from insect bites, such as mosquitoes, but also from any food spoilage.
The political leadership of the ministry of Health, during a press conference, stressed the need for vaccination of children living in the camps.
Overall, refugees and migrants so far are 53,000, of which 40% are children and of these 20% are under the age of five.
They reside in 25 camps set up on the islands and mainland Greece, with the biggest problem being located in the camps of Piraeus and Idomeni.
The Public Health Secretary Yannis Boskozos spoke of universal vaccination coverage of children, stating that to date there have been sporadic vaccinations.
The issue has been discussed with the EU, in order to proceed with the introduction of vaccines and there is cooperation with major NGOs such as Médecins du Monde, so as to make available vaccines to Greece from the stocks they have abroad.