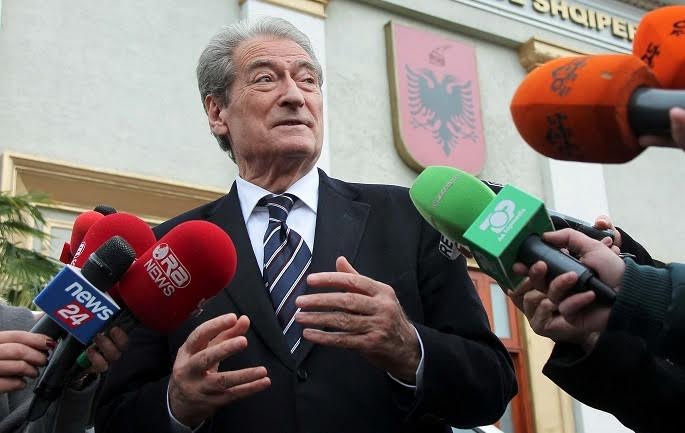 The rapporteur on Albania in the European Parliament, Knut Fleckenstein has retorted today in a press conference from the EU offices in Tirana with the former right wing PM, Sali Berisha.
This retort came as a result of the fact that Berisha has declared that George Soros is a big threat for Albanian democracy, accusing state structures along with EU and US officials as being involved in Mr. Soros mob like actions.
"I respect Berisha a lot, but I would ask him not to tell us these stories, because I have heard the same stories in Macedonia too. Mr. Berisha is not a weak person", said German MEP, Fleckenstein.
Mr. Fleckenstein's declarations followed former PM Berisha's reaction. He said this afternoon that "my declarations on Soros and his gang, as a major threat for Albanian democracy, are not just assumptions. They are based on authentic documents issued from those who want to believe the truth".
Berisha considers Soros as the biggest speculator of the of the planet and adds: "Soros represents the billionaire who, more than anyone else, has corrupted  politicians, local and international personalities in former communist countries and in other countries too. He has also corrupted individuals and groups in reputable international institutions based in the different capitals of the world, including Berlin", Mr. Berisha says.
The former PM also criticized Mr. Fleckenstein's declaration, by saying that "the best response would be a transparent investigation by the European Parliament and parliaments of the interested countries and not rejecting voices that speak of this shocking truth". /balkaneu.com/