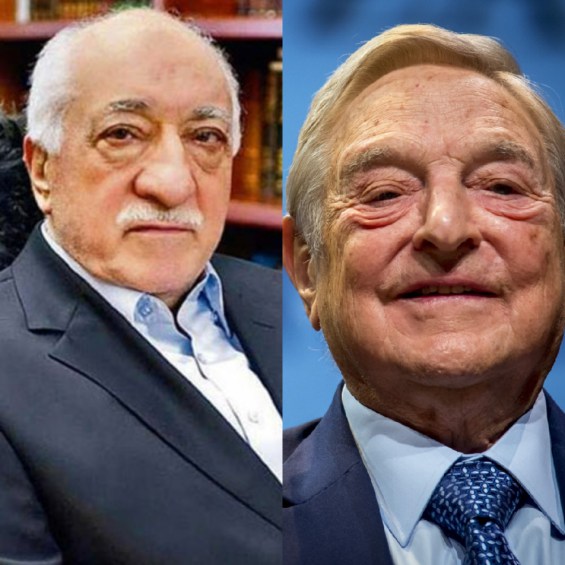 With an article entitled "Soros the Balkans' favourite enemy" Deutsche Welle (DW) refers to the activities of the Hungarian-American investor in the Balkans and to the "strange" NGO's active in the region and funded by him.
According to DW Balkan countries are increasingly prone to totalitarianism. But the absurdity of the whole matter is not that they fear the opposition or even the voters. It seems that the common enemy are the dozens of Balkan NGOs for Democracy and Human Rights that are financially supported by the American billionaire George Soros.
According to DW there is only one explanation. Corruption scandals and numerous open criminal cases pending against persons from all parties in the Balkans are abound, thus being made public almost exclusively by independent non-governmental bodies. For exactly this reason, NGOs are under attack.
In FYROM, Nikola Gruevski's government, the organizations supported by the American tycoon have been targeted for "vandalism and anarchy" in the massive anti-government protests of the past few months. Gruevski's followers have launched a major campaign called «SOS – Stop Operation Soros».
In Bulgaria, as in Serbia, even the most serious media organisations have occasionally published lists of organizations that have been receiving funding from Soros since the 1980s. One of these is the "OPEN Society Foundation". "Soros is funding chaos" wrote the "Informer", a tabloid  newspaper.
It is worth noting that George Soros' Central European University, founded in 1991 in Budapest, has offered hundreds of scholarships for students from Eastern and Southern Europe. Today many of them hold senior positions in Balkan governments and institutions of public administration.
Respectively, Fethullah Gulen, has been demonized by the Turkish Government because the Hizmet movement has penetrated the Balkans through educational institutions which Gulen established and that are operating in FYROM, Kosovo, Albania, Bosnia and Serbia.
Through education Gulen has managed to man many governments and institutions of public administration of the Balkan countries with senior executives. Students of Gulen who spoke with IBNA reported that within a year, Gulen's education system had already made them active members of the guild.
The failure of many countries to meet the training needs of their citizens through the state budget, has left room for Fethullah Gulen to operate in education, particularly in countries with a Muslim population. It is no coincidence that the Turkish President has asked all the Balkan countries in which Gulen's educational institutions operate, to shut them down, since it is considered a terrorist organization whose aim is to destabilize Turkey and the countries where it operates in. However this has so far not been accepted due to a lack of financial resources available for education in these countries.
Unfortunately, because of its multiculturalism, its plethora of religions and extremist nationalism the Balkans have been easier to penetrate by so called "saviours" whose purpose is a selfish one rather than one which would aim in helping the populations overcome their differences./ΙΒΝΑ