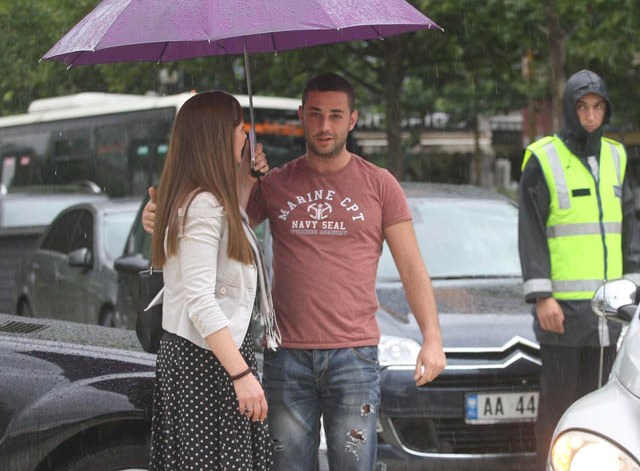 Tirana, March 10, 2015/Independent Balkan News Agency
In Albania, the Court of Serious Crimes has ruled today on the case of Kostandin Xhuvani, accused of four murders in a bar in Tirana last November.
Konstandin Xhuvani, son of former MP of the Socialist Party, Luiza Xhuvani (photo), sentenced to 35 years in prison for the murder of Enea Xhai, Edison Jaho, Arber Demiraj and Italian national Paolo Azola.
The defendant had demanded a reduced trial. This motion was granted by the court and was not objected by the Prosecution, thus saving the defendant from life in prison.
Xhuvani was known to the Albanian justice. A few years ago, he murdered a young man and remained in hiding for several months. He then surrendered himself to police and received a modest conviction. The 25 year old only received a few months in prison and then was released.
Every once in a while, police have reported incidents where Xhuvani was involved. These incidents involved traffic of narcotics and unlawful possession of weapons. /ibna/