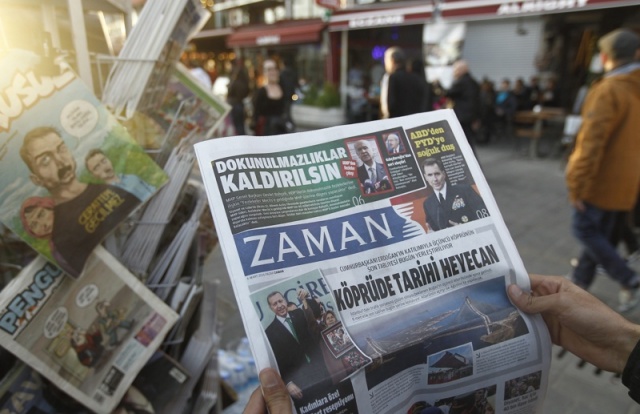 At least one of the seven suspected followers of Fethullah Gülen who were repatriated to Turkey by Bulgaria had wanted political asylum, the son of one of the deported men said – directly contradicting a statement by Bulgarian Border Police deputy head Svetoslav Manolov that none had sought asylum.
The seven were rapidly deported by Bulgaria to Turkey after being found trying to illicitly cross the border from Bulgaria into Romania.
None was charged with illegal border crossing, instead being handed over at the Turkish border about a day after being caught.
Reports about the son of one of the men contradicting Manolov's statement coincided with an October 20 report in Bulgarian daily Sega that in addition to the seven "Gülenists" handed over to Turkey, two other people linked to publications revealing embezzlement and corruption in the Turkish government had been returned by Bulgaria to Turkey.
Reports in Bulgarian and Turkish media said that, in contrast to the Interior Ministry's statements that none had requested legal assistance or asylum, they had not been given the time and opportunity to do so.
The son, who did not want to be identified, told the media that this past Friday night, he had received a message that his father was in Bulgaria and expected to stand trial. But on Tuesday morning, his father had called saying he was in Istanbul.
"We were shocked," the son said. "Since then we have not heard from him and do not know what is happening with him."
He said that he suspected that his father had been detained by Turkish police.
Lawyer Nikolai Hadjigenov, who has repeatedly made allegations regarding Bulgarian police abuse, said that once again, in deporting the seven, Bulgaria had ignored the European Convention on Human Rights.
It was not the work of the Interior Ministry to catch people and hurry them across the border, he said, saying that across that border, not only would those deported not get a fair trial but also they were at risk of torture and the death penalty./IBNA