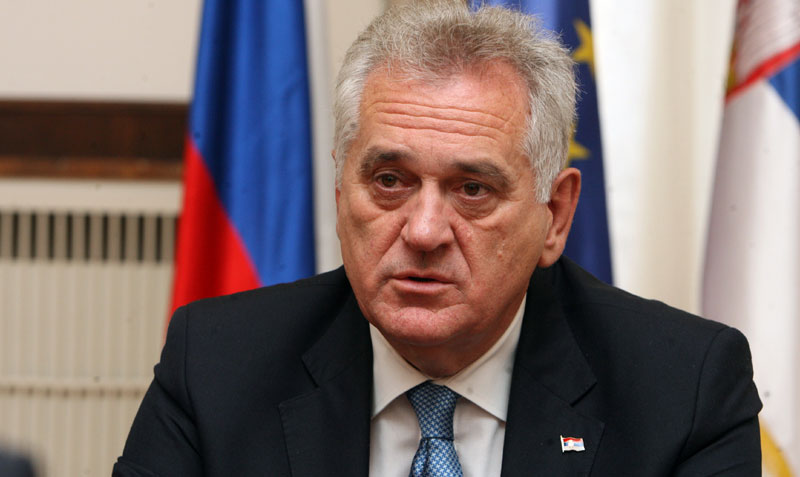 Serbian President Tomislav Nikolic has told a Belgrade newspaper that the presidential elections campaign "has already begun for some."
The daily Vecernje Novosti is reporting this and noting that while Nikolic's mandate expires next year, there has been speculation for some time, both in the media and on the political scene, about the possible candidates.
"That's understandable, they have nothing else to do, and are aware that what they've done with their lives so far is not enough to count on any kind of success," said Nikolic.
He added, "we'll hear and read all kinds of things until the elections."
According to the newspaper, there are three scenarios when it comes to the candidate of the ruling SNS, including that party leader and Prime Minister Aleksandar Vucic may decide to support the party's founder, i.e., Nikolic; but he could also decided to run himself – if former Foreign Minister Vuk Jeremic enters the race.
Another possibility is that early parliamentary elections will be called to coincide with the presidential ballot, allowing a Vucic-headed electoral list to act as an engine, pulling the SNS presidential candidate to victory./IBNA
Source: B92