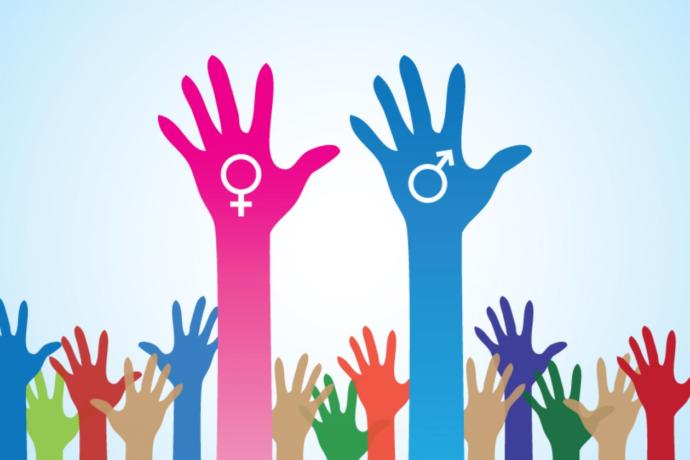 Do you see Sweden and Denmark? Yes? Well, the Balkans differ. And when it comes to gender equality, the findings make the difference look greater.
On Wednesday, the European Institute for Gender Equality (EIGE) released the "Gender Equality Index 2017", one could say, a barometer that shows how well the EU member states do with the matter in question, gender equality.
What the Index tells us
According to EIGE, "The Index provides results for each domain and sub-domain which helps every Member State to identify in which fields most progress has been made or where greater efforts are needed to make a positive contribution to gender equality," and "…measures how far (or close) the EU and its Member States were from achieving gender equality in 2005, 2010, 2012 and 2015."
Some of the Institute's findings are particularly saddening because the domains presented in the findings are many. Work, money, knowledge, time, power and health together with the  "satellite domains" (as EIGE calls them) of violence and intersecting inequalities go under the microscope. Such results were first introduced by the Institute in 2013, based on 2010 data. The 2017 edition which is the third, is the only one until now which "…enables the monitoring of developments in gender equality in the EU over the past 10 years, by providing scores for 2005, 2010, 2012 and 2015."
Who is who
The hardest work has to be done by Greece and Romania that need the most improvement. On the contrary, Croatia and Cyprus have improved in all six core domains with the latter doing significantly better, as it went from last place in 2005 to 22nd place in 2015. Slovenia also did well and improved its overall score by almost eight (8) points from 2005 to 2015.
However, although Croatia showed improvement, its overall score sent the country two (2) positions lower in 2015 than in 2005, something that happened to Bulgaria too.
The results
Unfortunately, the Index results show marginal progress between 2005 and 2015 and most of the EU member states need to work much harder in order to achieve a goal the outcome of which will benefit the European society.
Perhaps, first and above all the basic step many Balkan countries should take is a change of the mindset, which up until now, is being accepted as the norm. Actually, as the data proves, the fundamental value of gender equality is not perceived as such in the our wider neibourhood. So, if the Balkan societies wish to be updated, then they definitely have a great load of homework to do…/IBNA