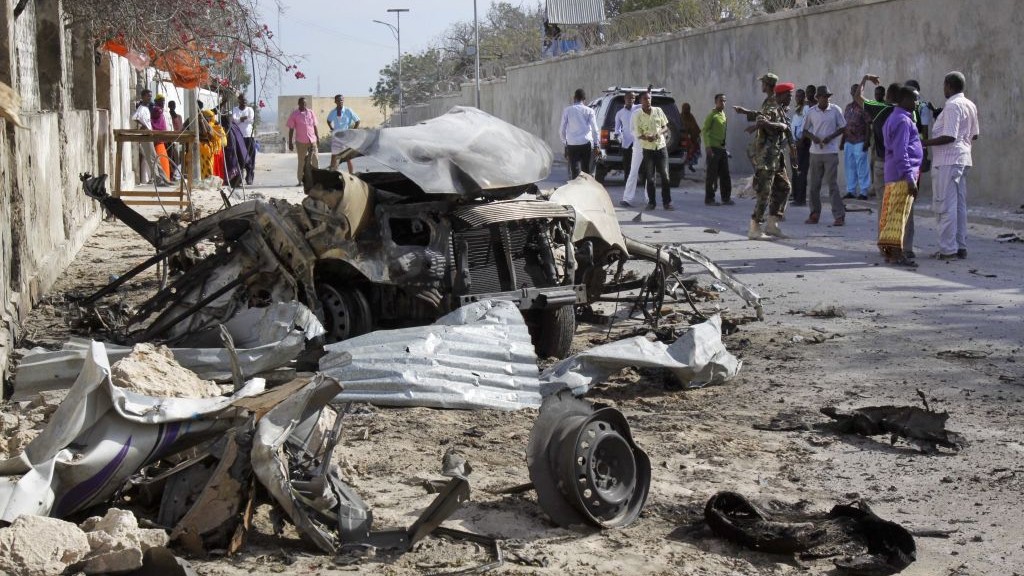 A shocking revelation comes from a top Somali intelligence officer who told the Voice of America (VOA) that the target of the deadliest attack in his country's history, initially targeted the newly-opened turkish military base.
According to the Somali official, based on reports prior to the attack and intelligence gathered afterward, the target of the truck bomb was the turkish military training base in Mogadishu, adding that the National Intelligence and Security Agency had received information prior to the attack that al-Shabab terrorist group was planning an attack at the Turkish military base.
"This base is the most strategic target for them. It's going to produce an organized army and they have to preemptively destroy that", the official was quoted as saying by VOA Somali.
More than 10,000 Somali soldiers are trained by about 200 Turkish officers, at what is the biggest overseas turkish military installation, which includes army dormitories, training grounds and prisons./IBNA