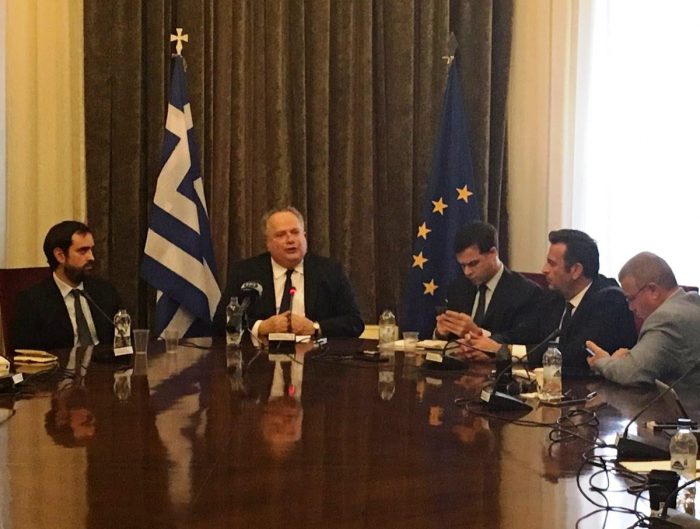 The planning of the future moves of the Greek government comes as a result of a multi-dimensional and active foreign policy that drove the country to its role and prestige upgrading.
Within an international environment shaped through tensions and debates and in a globally unstable economic world, Greece has gone through a long-term financial crisis and now turns the page. The country does so by making the most of the present conditions and circumstances but also by smartly lining up the next day of this newly carved out world.
International upgrading did not happen accidentally. Discovering natural energy resources in SE Mediterranean Sea and EU's Energy Security Strategy have formed Greece's energy revamp.
The instability in regions of the SE Med, of the Middle East and of N. Africa calls for stable and safe countries that will support the international community in dealing with it.
This is where Greece, should be regarded as a "key" country, which could help towards the direction of tackling such regional crises. It can be seen as such thanks to the alliances it formed following a multi-dimensional foreign policy, that it developed when dealing with countries bordering those in turbulent regions.
Preserving this stability in Greece goes through the (Greek) handling of long-standing problems in neighbouring countries, which cause tensions. Turkey, Albania and fYRO Macedonia are the countries with which there are differences.
At a comprehensive presser for diplomatic correspondents, on Thursday, October 26, Nikos Kotzias, the Greek Foreign Affairs minister made clear that Greece is willing to solve its differences with the bordering countries.
The first such move was Kotzias' own visit to Turkey where the bilateral talks resumed on a positive agenda, aiming at putting an end to the cautiousness between them. Part of the success was that the Turkish president, Recep Tayyip Erdogan accepted an official invite to Greece by Kotzias on behalf of the president of the Hellenic Republic, Prokopis Pavlopoulos. Erdogan is expected in Greece at the end of November.
Nikos Kotzias has said that he is planning to follow the same policy with Albania, too. In mid November, the Greek and Albanian FMs and their staff are expected to meet in Greece so as to resolve long-term matters that cause problems to their bilateral relations.
Lastly, fYRO Macedonia and Greece will resume talks over the name-issue after the second round of the local polls in the neighbouring country. The matter in question has been dividing the two societies for over twenty years.
After all, it is Greece's duty to have good relations with the neighbours so as to safeguard security in the wider region, said the Greek minister at the press conference…/IBNA