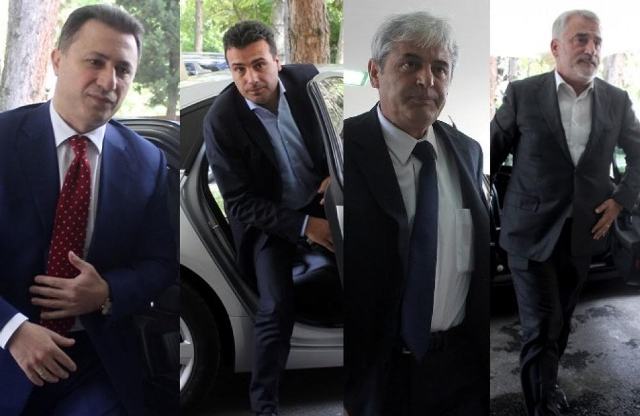 Skopje, 11 March 2016/Independent Balkan News Agency
By Naser Pajaziti
Political parties in FYR Macedonia are not coming to an agreement about the reform in the media, which is one of the pending issues of the June 2 agreement for the solution of the political crisis.
Peter Van Houte, European envoy for the negotiations between the four main political parties VMRO-DPMNE, SDSM, BDI and PDSH, has confirmed that the talks have been blocked.
Van Houte is not wanted by VMRO-DPMNE as an intermediary, due to what this party considers "his biased stances".
The leader of SDSM, Zoran Zaev has called on all sides to find compromise for the media issue.
"I call on political parties, Association of Journalists, the Independent Union of Journalists and all other groups of media workers, to find a solution, because this is not only an obligation for the Przno agreement, but also an obligation to international community for free and democratic elections", Zaev said.
According to him, there cannot be fair and free elections on June 5 without free media.
But, the leader of VMRO-DPMNE and former PM Nikola Gruevski has not commented this topic, because several weeks ago, he said that he had received assurances by the international community that there will no longer be any talks of the media reform until the June 5 elections.
The four political parties have given their proposals in relation to the media reform, but compromise is still far. Recently, SDSM has submitted in parliament a proposal for changes in the media bill.
Biljana Petkovska of the Macedonian Media Institute says that the issue of media must be regulated by a law accepted by all sides.
"The reforms on the media are of a special importance because it has been agreed that all political parties must be equally represented on the media during the electoral campaign. This representation must happen like the law provides it, in order for the citizens to be able to hear their political offers", Biljana Petkovska.
In yesterday's resolution on FYROM, the European Parliament granted a conditional recommendation for the launch of talks with the EU, but only if free and democratic elections are organized. /ibna/