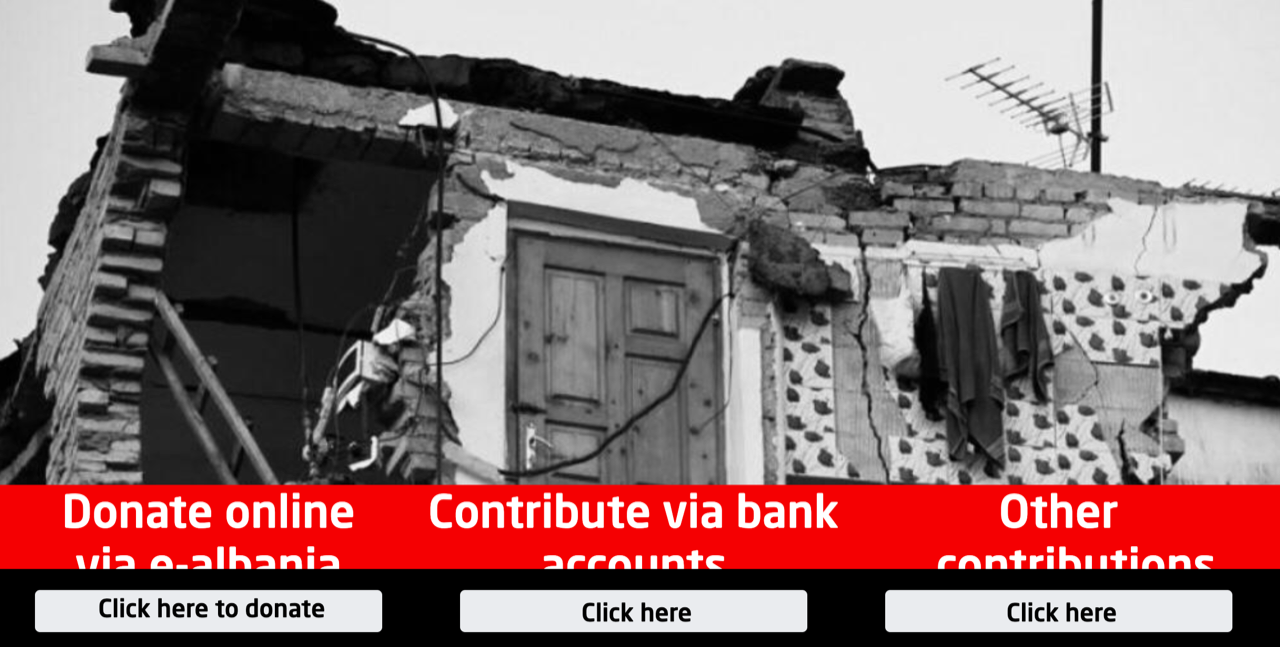 The devastating 6.4-magnitude earthquake that hit Albania on November 26, 2019, resulted to dozens of deaths, left more than 1,000 injured and nearly 10,000 people homeless.
There is a great need for assistance towards the tested Albanian people. For this reason, the Albanian Government has launched the website https://e-albania.al/dhuro where everyone can help earthquake victims.
The website states that it is possible to make on-line payments or deposits to bank accounts listed, or help with essentials such as clothing, bedding, toys, while there is also the opportunity to adopt economically disadvantaged families.
Any help is particularly important to alleviate the victims of the devastating earthquake that struck Albania. /ibna