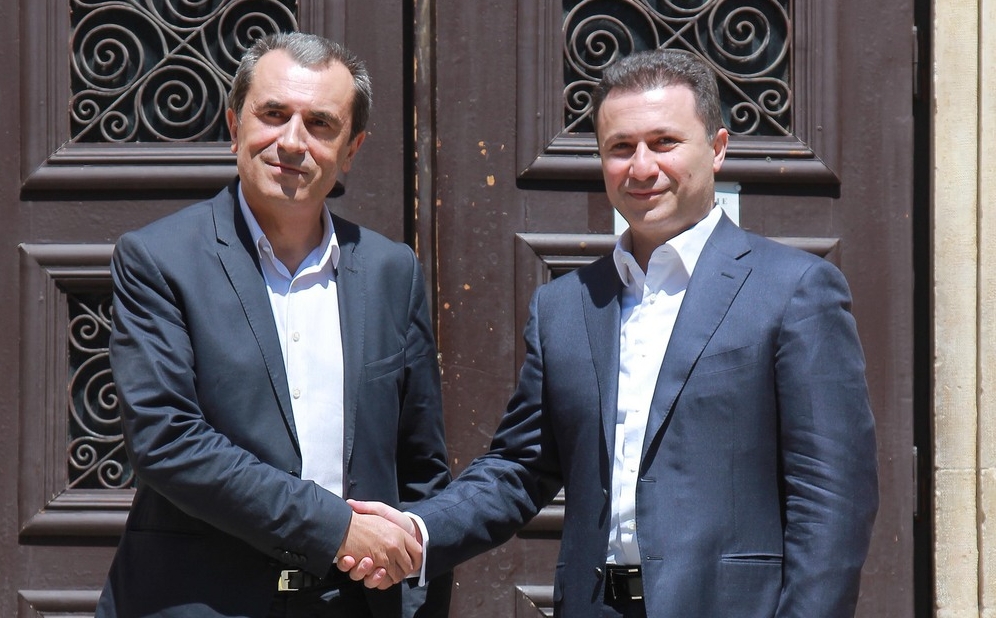 By Clive Leviev – Sawyer of The Sofia Globe
Plamen Oresharski and Nikola Gruevski have become the latest two occupants of the prime ministers' chairs in their respective countries to publicly express good intentions about the future of the bilateral relations between Bulgaria and FYR Macedonia.
The two met in the Bulgarian town of Kyustendil on July 28 2013.
The meeting took place against a background of continuing efforts to achieve a "good neighbourliness agreement" between Bulgaria and FYR Macedonia, a step that Sofia sees as essential to the stated Euro-Atlantic ambitions of its neighbour, underlining that good-neighbourliness is a key element of EU integration – in addition to meeting the set criteria for membership of the bloc.
After the talks, Oresharski said that "Bulgaria supports the FYR Macedonia NATO and EU membership, as well as that of all countries from the Western Balkans.
"We insist on a good neighbourly relations and co-operation agreement and we hope that work on it will continue at an accelerated pace. I emphasised to the prime minister (Gruevski) that, in order to smooth out the existing differences, it would be good to organise joint celebrations of historical events which are interpreted differently in the two countries".
This is a reference to a point raised in bilateral engagements between leaders in Sofia and Skopje through a succession of governments – especially in Bulgaria – that offence is caused in Bulgaria by particular rhetoric and specific interpretations of history on the FYR Macedonian side.
Gruevski said: "We exchanged ideas and standpoints with our Bulgarian colleagues for improvement of the bilateral co-operation at the political and economic level as well as co-operation in other fields of declared bilateral interest.
"We pointed out the importance of further strengthening of regional co-operation and we agreed that participation in regional organizations and initiatives could be an additional contribution to the achievement of our joint goals and interests," Gruevski said.
Gruevski expressed his satisfaction with his visit, not only regarding his talks with Oresharski but also the working meeting between members of the two governments.
"I want to emphasise that today's meetings represent significant contribution to the joint efforts for the progress of the good neighbourly relations between the FYR Macedonia and the Republic of Bulgaria. These are meetings that may bring ideas, projects and steps for further and significant progress in the development of the neighbourly relations," Gruevski said.
Previously, Bulgaria and FYR Macedonia had come very close to finalising their agreement on good neighbourly relations, but as this point was reached in February 2013, Bulgaria's centre-right government headed by prime minister Boiko Borissov stepped down after a violent incident in Sofia during protests.