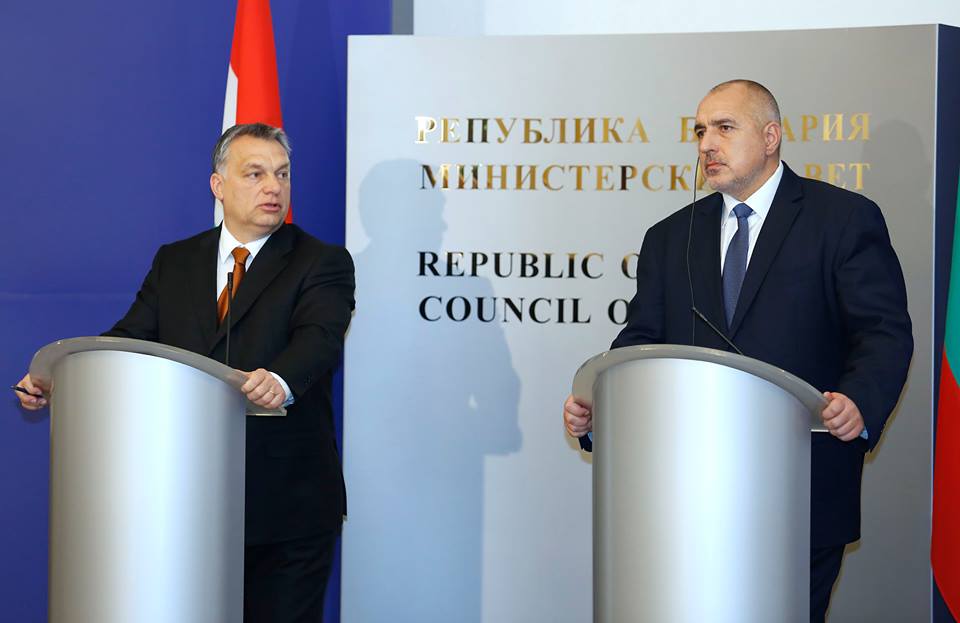 Sofia, January 29, 2016/Independent Balkan News Agency
By Clive Leviev-Sawyer of The Sofia Globe
During a visit to Sofia, Hungarian prime minister Victor Orbán has sharply critised European Union policies on dealing with the migrant crisis, which he described as a threat to European citizens, and accused the EU of double standards on the issue of admitting Bulgaria to the EU's Schengen zone.
After talks with Orbán on January 29, his host Prime Minister Boiko Borissov repeated his call for the closure of the EU's external borders until those migrants already received had been settled.
On January 28, in an interview with Hungarian public broadcaster Magyar Rádió, Orbán said that a new European line of defence must be established along the borders between Bulgaria and Greece, and FYR Macedonia and Greece.
In the interview, Orbán emphasised the importance of admitting Bulgaria into the Schengen area, "because it has fought well, and has complied with all its treaty obligations".
Speaking in Sofia after his meeting with Borissov, Orbán said that it was not fair that Brussels did not recognise the results that Bulgaria had achieved, was not fair that the EU did not want to accept Bulgaria into the Schengen zone and "it is not fair that they do not recognise that, in this refugee crisis, Bulgaria has the best results".
"So the Hungarian position is unambiguous. If Europe wants to be fair, then it should propose Schengen membership for Bulgaria," Orbán said.
"Our common position on the issue that I have been defending at several European Councils but unfortunately no consensus was reached and no one listened to our voice is that up to the present day, I continue calling for all external borders of the EU to be immediately closed until the moment that all the already accepted migrants, amounting to one or two millions, are settled, " Borissov said.
The Bulgarian Prime Minister praised Hungary's policy of erecting fences to deter the migratory flow.
On January 23, at a joint Slovenian-Hungarian government meeting held in Brdo pri Kranju in Slovenia, Orbán said that, in order to curb the flow of migrants, a fence must be built along Greece's borders with Macedonia and Bulgaria.
Referring to the EU zone without internal border controls, Mr. Orbán said that "If we are unable to protect the external borders of the European Union, however costly and arduous that effort may be, we ourselves will destroy the Schengen system".
At the news briefing after their January 29 talks, Borissov said that the issues the two had discussed included migration, joint projects involving Hungarian companies in Bulgaria, the Balkan gas hub, and the resumption of Sofia-Budapest direct flights.