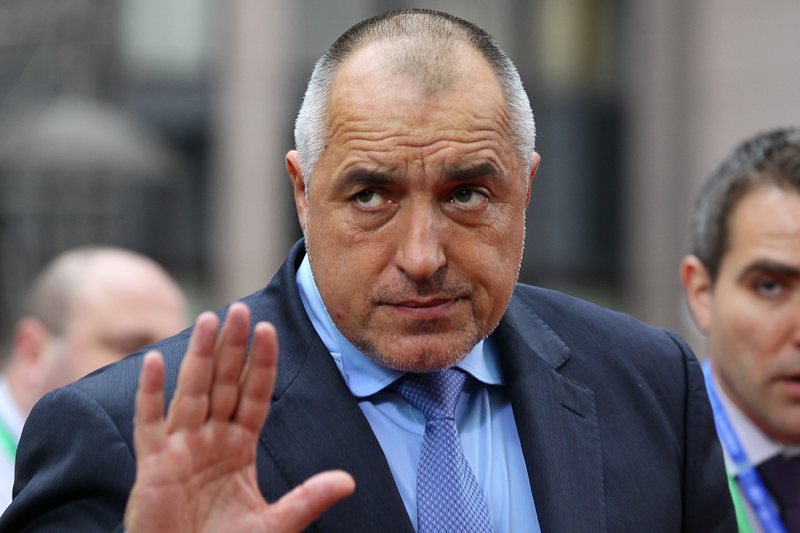 Athens, March 20, 2015/ Independent Balkan News Agency
By Spiros Sideris
Bulgarian Prime Minister Boyko Borisov estimated Thursday that "the time has come" for Greece to take his country as an example, which at present is one of the least indebted countries in the European Union, after the implementation of a drastic austerity program.
"It is time our neighbors who want to be in the eurozone and the (zone) Schengen, something that still is not the case with Bulgaria, to honour their commitments to implement the rules", Borisov said on the sidelines of the European summit in Brussels.
"It is difficult for us as well, we had problems paying off old loans, but we did it", he said.
In Bulgaria, the public debt of which reached 100% of the GDP in the mid-1990s, was imposed a draconian austerity regime under the auspices of the International Monetary Fund after the crisis of 1996-97.
As such, the financial debt of the country fell from 97.3% of the GDP in 1997 to 18.3% in 2013, the second lowest in the EU, according to Eurostat.
The austerity program, which the country continues to apply, resulted in a drastic reduction in public spending, which caused a large drop in the living standards of Bulgarians.
Bulgaria is the poorest EU country, with 48% of its residents threatened by poverty and social exclusion, as reported by Eurostat. The average salary in Bulgaria is only 400 euros, while the average pension 100 euros.