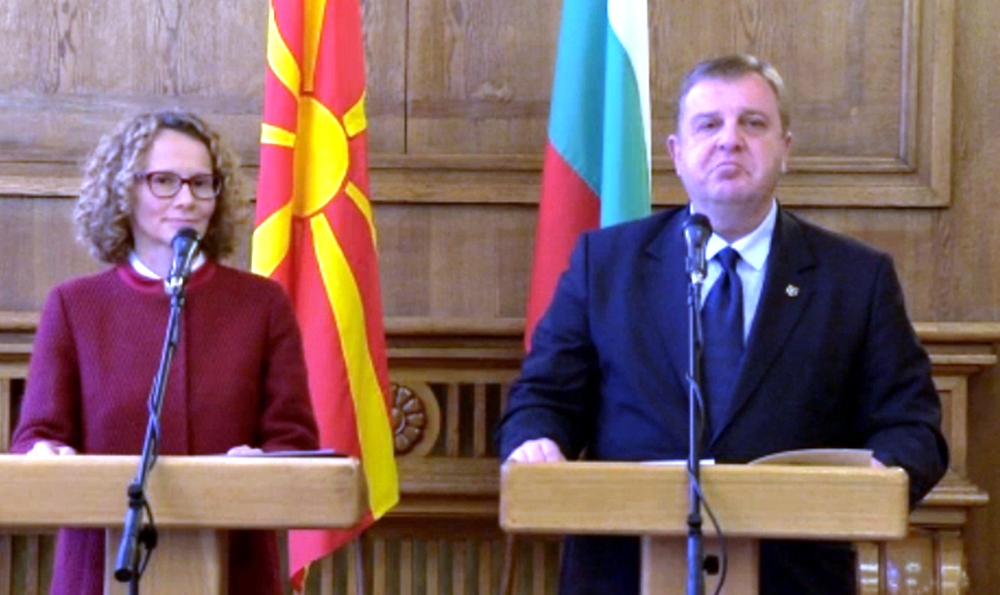 Bulgarian Defence Minister Krassimir Karakachanov and his counterpart from Skopje, Radmila Shekerinska, signed two protocols on co-operation in defence policy during her visit to Sofia on November 2.
One provides for joint training of Air Force pilots. The other is for the provision of laboratories for research regarding fuel and special liquids for military purposes.
Karakachanov told reporters that Macedonia was the most prepared country in the region for Nato and European Union membership
He issued a reminder that priority for the Bulgarian presidency of the European Union is the European integration of the Western Balkans.
Karakachanov said: "We do not have a problem with the name of the Republic of Macedonia. We believe that Bulgaria has enough opportunities to try to help resolve this dispute, which casts doubt on whether Macedonia could be invited to full membership ".
Shekerinska expressed thanks for Bulgaria's support for Skopje and highlighted the specific areas of defence co-operation between the two countries.
These were training in the field of military medicine, special forces, as well as exchange of experience in the field of defence reforms and Euro-Atlantic integration processes.
Shekerinska invited Karakachanov to a meeting of defence ministers from the Adriatic Charter, to be hosted by her country./IBNA