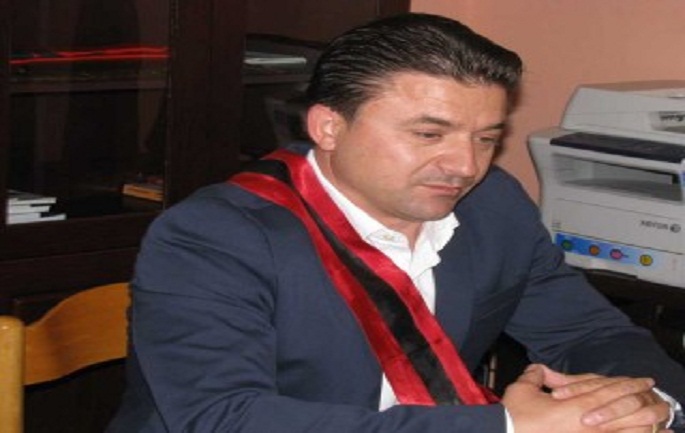 Tirana, 31 May 2016/Independent Balkan News Agency
Following the opposition's accusations, Elvis Roshi, mayor of Kavaja, which is a coastal city in the prefecture of Tirana, announces his resignation, while admitting that he has been convicted in Italy.
In a press statement a few minutes ago, Mr. Roshi said that it's been years that he's accused of being a criminal, a trafficker and many other things.
He says that he got used to them, but his family can no longer endure these attacks and that he is sorry for the worries that he has caused.
"I knew that I would have to deal with the Democratic Party on this since the day when I kicked Sali Berisha and his men out of Kavaja, which they had sunk in misery for 20 years. This has been the true reason for their attacks against me and nothing else. But today I have a better reason to announce my resignation", Roshi says.
He says that at when the decriminalization law entered in power, he spoke to his lawyers in order to respond through documents against any attack on his life abroad.
Roshi says that all the documents prove that he has never been convicted, "except for deported like many tens of thousands of Albanians at the beginning of their emigration there".
He adds that in spite of the difficulties, he hasn't become a criminal, but worked without violating the law. Roshi expresses his sorry about sharing a piece of information for which he says that has caught him by surprise and that it changes everything.
"My lawyers have informed me that suddenly, I seem to have been convicted when I was a minor! This means that I was convicted without having any knowledge during the time I was in the refugee camp. I am still shocked of this because even I don't know how to explain this. The only thing that I can recall is that once, they all took us in at the police station after a big brawl", says the mayor of Kavaja.
Elvis Roshi declares that he's unable to carry out his duty as mayor of Kavaja, even if his political opponents hadn't gained any knowledge of this piece of information. "I would like to apologize to the citizens of Kavaja and Prime Minister Edi Rama, who had trust in me and supported me and that today, they had to learn this. Everyone must learn that I haven't concealed anything for which I had knowledge", he says. /balkaneu.com/