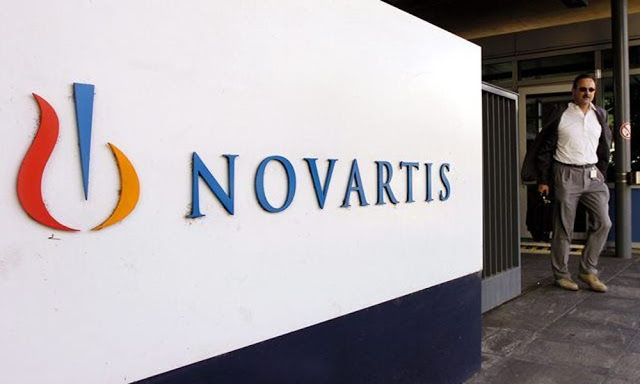 11 MEPs in the European Parliament highlighted the immediate danger from revealing the identity of the protected witnesses in the Novartis scandal in Greece.
Members of the Socialist, Left and Green political groups denounced in a joint statement the "gross violation of European law", which calls for the protection of witnesses in the public interest. At the same time, they are sounding the alarm that, following the Parliamentary Preliminary Committee's decision for the witnesses to appear in court in person, "no citizen in the future will feel safe to disclose any evidence of possible scandals".
They further emphasize that this decision by the Preliminary Committee endangers the lives and physical integrity of protected witnesses and their families, while it also irreversibly damages the course of the investigation itself.
The 11 MEPs point to Community Directive 2019/1937, which provides for a system of minimum common standards that will ensure a high level of protection for persons reporting violations of Union law (informants) in order to enhance the enforcement of Union law and policies.
The Deputy Prosecutor and the Police call for the witnesses to be examined under the protection status
Meanwhile, in Athens both the Deputy Prosecutor of the Supreme Court and the Police are putting a "brake" to the demands of the majority of the committee. In particular, a letter from the Police Witness Protection Division states that the way in which protected witnesses are called to testify will be as provided by the regulation governing the status of protected witnesses. That is, by electronic means, in a room next door, without revealing the person and their identity.
One of the protected witnesses has contacted the Authorities: "I will be examined as long as my protection is guaranteed"
In this context, the protected witness under the code name "Maximos Sarafis" who did not appear before the preliminary committee contacted the competent authority stating that he wished to be examined on the condition that his protection be safeguarded. He explained that his failure to appear before the committee was not for reasons of apathy, but because the law's safeguards on privacy were not respected, as the committee rejected his request to be examined by technical means of transmitting his testimony with his voice distorted.
SYRIZA: New Democracy-KINAL want to obscure the Novartis scandal
"New Democracy and KINAL do not want protected witnesses to be examined. All they want is to disclose their evidence so that they can terrorize and silence protected witnesses, in order to obscure the Novartis scandal", SYRIZA commented after the latest developments. The main opposition blames New Democracy and KINAL that they ignored the document by the Greek Police that mentions the legal procedure for examining the witnesses as well as the Supreme Court's Deputy Prosecutor who repeated exactly the same thing yesterday. "They want to cast darkness over the Novartis scandal and they don't care if they overthrow the rule of law", SYRIZA points out. /ibna