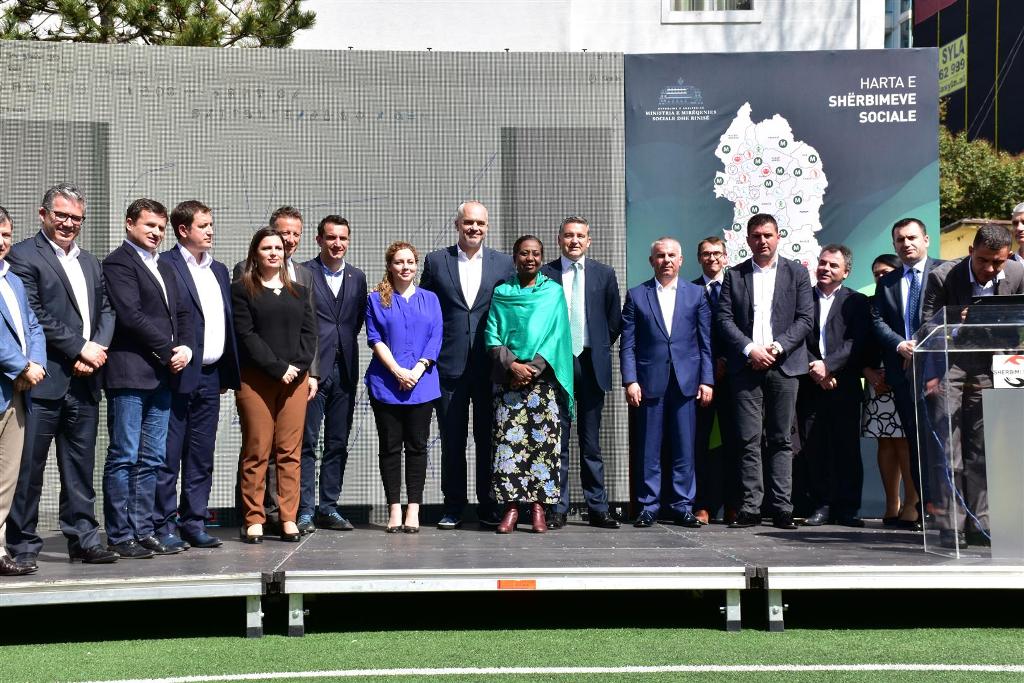 Partners working in the area of social welfare commit to working together to improve social care services
With the initiative of the Ministry of Social Welfare and Youth and support by the Swiss-funded UNDP project on social inclusion representatives of central government, municipalities and international partners attended a national conference on social services.
Prime Minister Edi Rama, Minister Blendi Klosi, Swiss Ambassador Christoph Graf, UN representative Brian Williams, and mayors from 34 municipalities, signed the Social Welfare Pact – an agreement to harmonise and join forces in order to improve social care services at national and local level.
"Central government working hand in hand with local governments – this is indeed good news and good practice, for a Swiss and Albanian mind", said Swiss Ambassador Christoph Graf.
He mentioned that local government is better equipped to serve the needs of vulnerable people "since municipalities and mayors are closer to the real needs of the socially vulnerable groups. They can respond faster and in a more targeted way, deliver services at lower costs, and eventually build stronger communities, foster social cohesion and societal trust".
"If we look at what we were able to do in social care it is a lot, but there is much to be done yet", – said Prime Minister Rama.
Since December 2015 Albania has a five-year strategy for social protection with three main policies: alleviating poverty for vulnerable families, improving the quality of life of disabled persons, and developing social care services. This last policy includes the decentralisation and delegation of social care to municipalities towards which serves the signing of today's social welfare pact.
With the new commitment, another step is made towards enabling social care to develop beyond central government and to include municipalities and specialised NGO's.
Switzerland is the main international donor supporting social inclusion and the social protection reform. A programme implemented by UNDP has assisted in setting up new policies and practices to include the most marginalised groups into the social care system. Another new programme in support of the social care reform funded by Switzerland will be launched later this year.