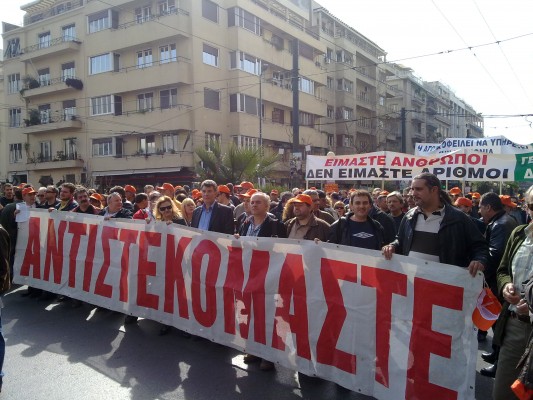 Athens, January 14, 2016/Independent Balkan News Agency
By Olga Mavrou
For the first time protestors in Greece wore suits and ensembles and high heels! It was the demonstration of the lawyers, doctors and engineers who oppose the new social security bill that the Greek government is negotiating both with the lenders and the Greek voters.
The scientists and self-employed demonstrated at noon – there were around 5,000 people. The marched for a few kilometers and ended their rally at the Parliament. As their representatives put it:
"The governmental proposals lead to the demolition of the social security system, 'slaughter' the pensions and deprive young people from the hope that they will ever get a pension. The excessive increases in their insurance contributions  are  leading young scientists to unemployment and migration".
Against the social security bill will be also a demonstration on Saturday, organized by ADEDY (public sector), GSEE (private sector), ESIEA (journalists) and others.