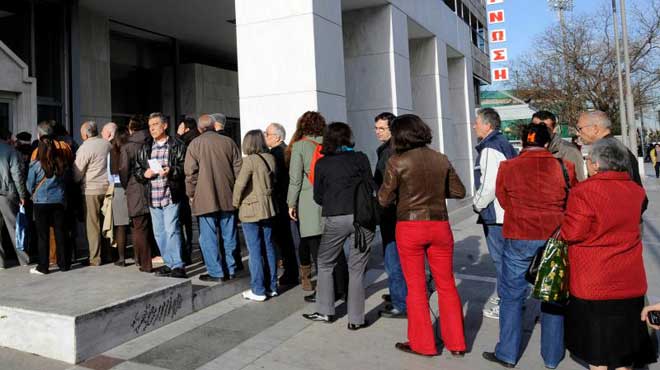 By Kyriacos Kyriacou – Nicosia
Cyprus Minister of Labour, Welfare and Social Insurance Zeta Emilianidou dismissed on Tuesday reports that a Guaranteed Minimum Income (GMI) will be set  only at 480 euros. Her Ministry has prepared a Bill aiming in social reforms to help those in need.
The minister gave the example of a couple with no children who under the new system will receive 874 euro, or a family with one under age child and one child over 18 years old who will be entitled to a total of 1,328 euro."The provision of 480 euro is there to cover certain basic needs", she said, explaining that "beyond that there is the rent, municipal levies and that more help is available for those who truly need it". The social reform does not merely have to do with amounts, but rather it is an effort to help those who are in need, by assisting them not only financially, but also through services and the provision of care, she added.
70, 000 application
Today 20,000 people receive public assistance, 8,500 of whom are disabled. In essence, the Minister said, 12,500 people receive state aid, adding once GMI comes into force the ministry expects to receive over 70,000 applications, once the GMI comes into force. Cyprus's population in the government controlled areas is estimated around 700,000.
The Bill is expected to be presented before the Cabinet on Wednesday and once it is approved it will be submitted to Parliament.
Replying to a question, Aimilianidou said that the ministry will be requesting that the articles providing for the submission of applications come into force once the Bill is adopted, so that the ministry is able to help potential applicants with filling in their forms.
In Cyprus, legislation adopted by parliament usually comes into force once it is published in the official journal of the Republic. Referring to the consultation with social partners, she said that all suggestions were taken into serious consideration. During the final meeting, there were no further suggestions on the Bill, which is now ready, she added.