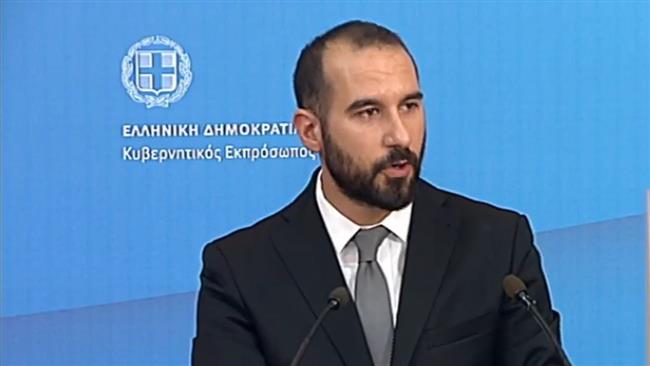 By Voula Kehagia, The Greek Observer
The government seems to be convinced that it has achieved the 1.75% target primary surplus for 2017, and has thus stated that in due course, it will move ahead with the distribution of a social dividend to the most vulnerable and financially weak social groups. Financial support is to be sourced out of the fund generated by the overachievement of the financial and fiscal policy targets.
Government spokesman, Mr. Dimitris Tzanakopoulos pointed out that the overachievement of the 2017 fiscal goals allows the government to offer a one-off payment, in terms of social policy expenditures, in order to strengthen and further protect vulnerable economic groups as well as to implement a range of other social policy actions too.
The primary surplus, as demonstrated by the government's draft budget for FY2018, is estimated at 2.21%, and EUR 800 million has been estimated to cover additional and extraordinary expenditures.
At the same time, the projection for the Greek economy growth rate is close to 2% for 2017 and 2.4% for 2018.
The Prime Minister's office claims that in 2018, and out of the Social Income Solidarity programme implementation, EUR 760 million will be distributed to 250,000 households, while an amount of EUR 320 million will be made available in order to tackle child poverty issues. On top of this, the state will contribute an additional EUR 100 million in order to protect the primary residences of heavily indebted households.
The government is overall pleased with the current developments related to the investment sector as well as with the unblocking of the investment in "Hellenikon", following the final decision taken by the Central Archaeological Council (KAS). The Minister of State, responsible for handling the "Hellenikon" issue, stated that any obstacles to the investment have been dealt with, especially after the decision made by KAS, to designate a small section of property in question as an archaeological site  -a mere 280 acres out of a total of 6,500 acres.
Furthermore, the government spokesman argued that there was no question about the investor withdrawing and cancelling the investment, since the terms set out in the agreement between the Greek State and the company investing on the property were neither violated, nor has the development schedule being moved back to such a great extent so as to make the investment unattainable. Also, no more than 30% of the building plans area has been designated as an archaeological site.
It should be noted that the KAS has also accepted and endorsed the Integrated Development Plan as well as the Strategic Environmental Impact Study, while the Complaints Commission has reached the conclusion that the questioned classification of a 37-acre as a forest area, cannot be deemed to be so…/IBNA