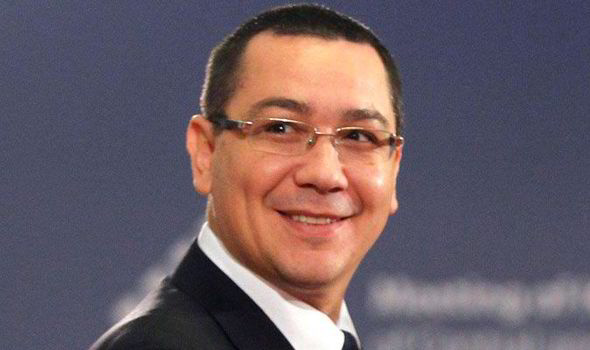 By Daniel Stroe – Bucharest
Romania's ruling social-democratic party (PSD) stormed to victory last night in the elections for the European Parliament, showing little signs of electoral erosion after two years in power which have seen their former political allies break the ranks and heavily marked by political wrangle with arch-rival President Traian Basescu.
Exit-polls show that PSD, led by PM Victor Ponta, scored strongly between 41 and 43 %, followed by their former political allies, the liberals, who pulled between 13.3 and 15 %. PSD and the liberals were allies in what used to be the social-liberal union (USL) until February when it broke up amid dissensions.
Third came the democrat-liberals (PDL), Basescu's former party, with 10 to 12.5 % of the votes, followed by the Popular Movement (PMP), Basescu's new party which got only 6 to 7 per cent. The Hungarians' party UDMR also managed to go beyond the threshold and enter the EP again, with around 7 per cent of the votes. The overall turnout was 32,16 %.
A parallel count of ballots done by PDL shows PSD got less, about 37 %. But in a speech last night, Ponta said he is ready to sit at the table with the liberals to form USL again. His words came to stir those liberals who are unhappy with the poor results in the EP elections. Last week, the liberals' leader, Crin Antonescu, said he would resign unless the party gets 20 per cent of the votes. Antonescu confined to saying the party would analyze the official results today and then make a decision.
Ponta's push for a re-birth of USL aims to destabilize PNL since, coming second after PSD, the liberals may coagulate rightist parties around them and then pose a serious threat to Ponta this fall at the presidential elections. Antonescu's got an ace in the sleeve even if he reigns from the party's leadership, namely Klaus Johanis, the German-ethnic mayor of Sibiu and a very popular public figure in Romania. Analysts say Ponta vs a right-supported candidate in the second round of elections late this year is likely to end with the victory of the latter.
But the rightist parties have to now find common ground and regroup in a coalition if they want to successfully face the social-democrats in November's elections. Most likely, such actions will take place in the next period, with the liberals expected to call for close ranks.