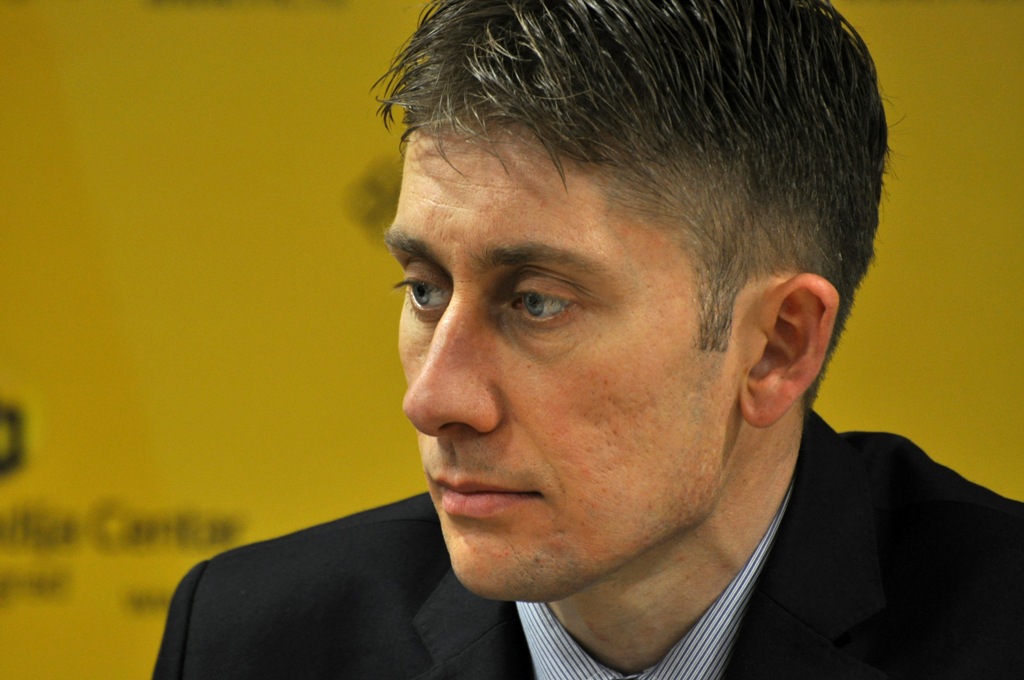 The MPs from the ruling Serbian Progressive Party (SNS) led by President Aleksandar Vucic and far right Serbian Radical Party (SRS) lawmakers have continued insults against media.
At the session on Friday, they labeled TV N1, daily Danas and several weekly magazines as anti-state and anti-Serbian. Aleksandar Martinovic (photo), leader of the SNS parliamentary group, said that N1 "conducts a campaign" against Vucic, the government and certain members of parliament.
Martinovic added that he "did not forget all the other media which allegedly are not free", singling out weekly magazines Vreme, NIN, Nedeljnik and Novi magazin and daily Danas, which publish "only the most monstrous lies against Aleksandar Vucic, ministers, certain MPs, Serbia as the state".
SRS lawmaker Aleksandar Seselj, who is the son of the convicted war criminal Vojislav Seselj, SRS leader and also MP, claimed that these media are financed by non-government organizations.
"They (targeted media) are most famous for their claims that Kosovo is independent state, and for reports on the Srebrenica genocide", said Aleksandar Seselj, insinuating that journalists label Serbs as "genocidal people, nation of war criminals, backward, primitive, toothless etc…"
Earlier this week Vojislav Seselj has insulted and threatened Danas daily journalist Snezana Congradin. He did the same against Commissioner for the protection of equality Brankica Jankovic, using his Twitter account. Seselj has insinuated that Jankovic should be raped.
The attacks have been condemned by journalist associations, NGOs and some opposition parties, while the government representatives have remained silent. Vladimir Marinkovic, who presided over the session in which Seselj attacked Congradin, told Danas that Seselj was protected by immunity.
Seselj has said that Congradin and all other journalists who claim that the Srebrenica massacre was genocide should be sentenced to 20 years in prison.
After his speech, Marinkovic said only three words: "Thank you professor"./ibna