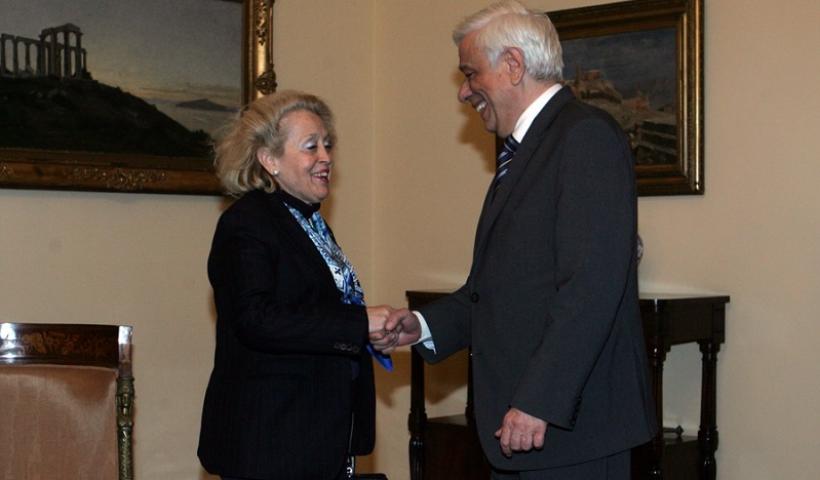 Athens, August 24, 2015/ Independent Balkan News Agency
By Spiros Sideris
Towards the end of the week, namely Thursday, is expected the announcement of elections for September 20 (more likely), under the constitutional provisions.
Meimarakis is expected to return the mandate to form a government by 10:00 Monday, since he had said he would exhaust the margin that is given to him by the Constitution. After that the mandate will go to the head of the Popular Unity Panagiotis Lafazanis, who also has announced that he will exhaust the three-day margin in order to have contacts with political and social organisations. With this in mind, (assuming that there are no chances of any of the two mandates to succeed) the procedure of exploratory mandates are expected to be completed Thursday, when Lafazanis will return the mandate.
Following that, the President of the Republic, as provided in the Constitution, must call the party leaders to confirm the inability to form a government, and given that from this House it is impossible to form a government, he will call for election, probably on September 20, as the minimum timeframe required is 21 days. However, one cannot exclude the possibility the elections be postponed for a week later, on September 27, given that there might be a jam or a development that might cause this slight delay. However, the most likely date for the elections is September 20, which coincides with the desire of the current government, as evidenced by the statements of government spokeswoman Olga Gerovasilis Saturday on Mega television, who said the election date will be September 20.
The Council of Political Leaders might not take place
Indeed, there is a strong possibility that the Council of Political Leaders might not take place, because according to a publication of the newspaper "Journal of Journalists", Alexis Tsipras, Dimitris Koutsoubas and Panos Kammenos have said they will not take part and thus, according to information of the newspaper, Greek President Prokopis Pavlopoulos intends to communicate by telephone with the other political leaders to inform them of the refusal of the three, and then proceed with the processes for the formation of caretaker government.
The composition of the caretaker government
In this case, President of the caretaker government, effectively acting as prime minister, will take over one of the three presidents of the three supreme courts of the country, with the president of the Supreme Court Vasiliki Thanou being the most likely candidate (will become the first female prime minister, even on a caretaker government). According to information, according to the schedule described above, the formation of the caretaker government to Ms Thanou will be assigned on the morning of August 28, Friday. The new government will be sworn in the afternoon of the same day or on Saturday morning.
(Photo: AMNA – Prokopis Pavlopoulos welcomes Vasiliki Thanou at the Presidential Palace, Wednesday, April 29, 2015)