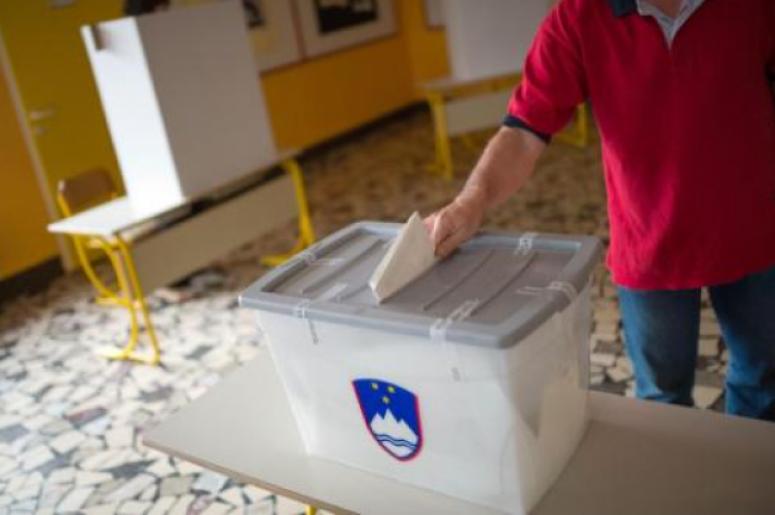 Review Hari Stefanatos
Slovenians will be asked to vote for a new government on Sunday, as a result of the resignation of the outgoing Prime Minister Alenka Bratusek after losing the support of her party, and their choices are apolitical novice and a former prime minister serving time for corruption, none of who appears capable of steering the country out of the crisis which is in since 2008.
It will be the second time in three years that national elections will be held in Slovenia, with Miro Cerar, a prestigious yet inexperienced un politics law professor, appearing favorite to win. Political analysts predict that any new government will not last long, spelling further instability for the small nation of two million. The Miro Cerar Party, which he founded only in June, is expected to win between 29 and 37 percent of the vote, according to the latest polls.
The main opposition centre-right Slovenian Democratic Party, whose leader, former prime minister Janez Jansa, began serving a two-year prison sentence just last month, is expected to get between 15 to 24 percent.
During Bratusek's term in office, Slovenia avoided a much-dreaded bailout and recapitalised its largest state-owned banks. However, public debt increased to 70 percent of gross domestic product in 2013, while austerity measures and high unemployment took their toll on the everyday life of the Slovenian people.
Observers warn that, regardless of the election results, more turmoil lies ahead for Slovenia. "I deeply doubt these elections will bring more political stability. In fact, we may face (fresh early elections) even faster than we did now," Matevz Tomsic, a professor at the Nova Gorica School of Social Sciences, told AFP.
There are voices who state the opposite though, namely the 51-year-old Ljubljana University law professor who helped draft Slovenia's first constitution in 1990 and has been advising parliament on legal issues for more than 20 years, and is confident that Cerar can make a difference. "The existing parties can't find a way out of the deadlock and there was no other solution than to become active and try to renew the political stage," he told AFP recently.
Ratings agency Standard & Poor's revised its outlook for the country from stable to negative in late June, warning that the political uncertainty could undermine reform efforts. Bratusek urged the new government to continue on her privatisation course. "Stability could be hampered if at the elections Slovenia does not get a firm government that will continue along the path we've drawn," she told AFP recently.
Cerar however has already spoken out against privatising infrastructure companies such as Ljubljana airport, the port of Koper or telecommunications company Telekom. He promised however that "we will not halt the privatisations if they've reached a point at which it could damage Slovenia's credibility or cause losses".
(Source: Dailytimes)