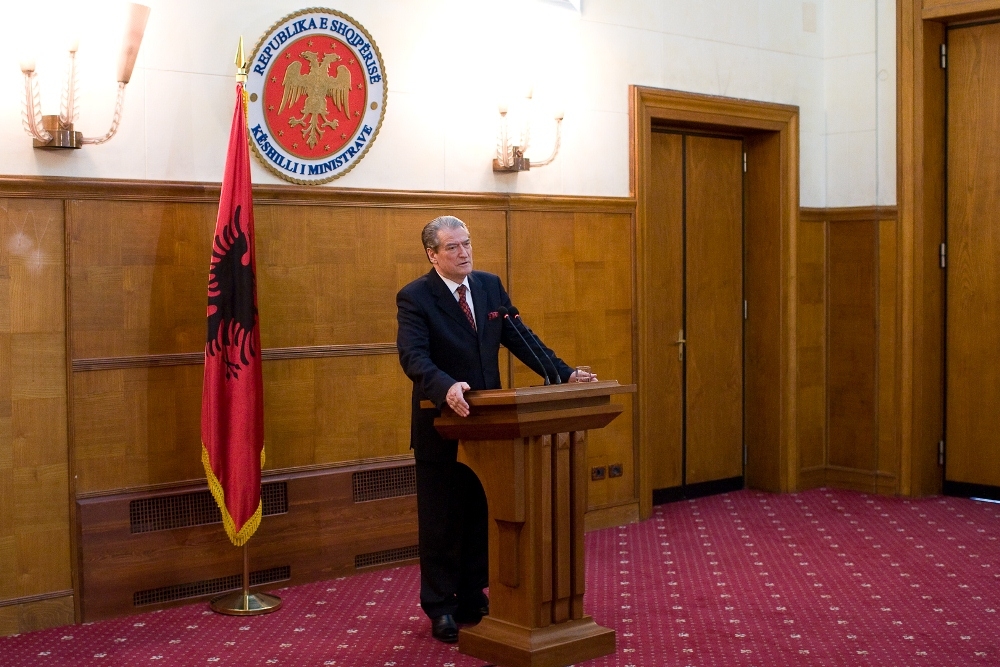 Tirana, April 3, 2013
Prime Minister Sali Berisha says the country will continue to have a govenrment, indipendent of the departure of the Socialist Movement for Integration.
In a press conference that was announced as a media opportunity to present the DP's platform for agriculture, Mr. Berisha stated that the Constitution does not stipulate a technical government under these circumstances. He added that he opposition is not able to file a motion of no confidence on the Prime Ministyer as it does not hold the required number of votes so support such a move.
"The Constitution of Albania states clearly that those who want to replace the Prime Minister should have one more vote than (he has) to support the person who they plan to support as his successor," Mr. Berisha said.
The Prime Minister also publicly extended an invitaion to the Chair of the Human Rights Party, Vangje Dule, which has recently distanced itself from the opposition coalition. /ibna/