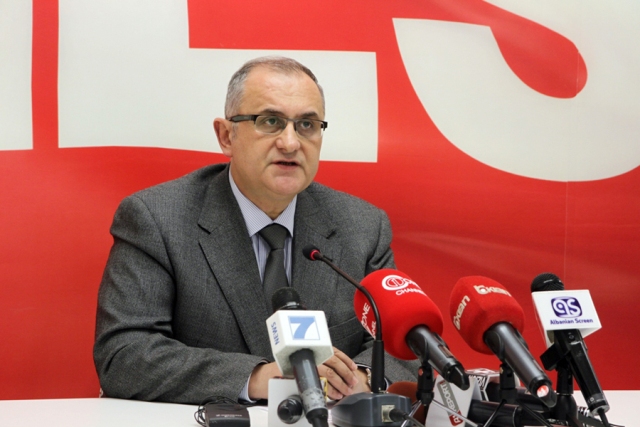 Tirana, February 4, 2014/Balkan Independent News Agency
The chairman of the parliamentary group of the Socialist Movement for Integration, Petrit Vasili called upon the opposition once again to become part of the administrative-territorial reform. Through a press statement delivered today, Vasili said that to SMI, this is a big concern, because politics in general and Albanian opposition in particular, are dealing with issues which are not contributing to the country's progress.
"Currently, parliament appointed a committee for the reform, a bipartisan committee which guarantees the opposition about one of its biggest concerns, its veto. This way, the opposition is guaranteed all its rights, although in appointing this committee, the number of seats in parliament was not taken under consideration. This committee was appointed based on understanding and consensus", said Vasili.
The head of SMI parliamentary group demanded from the opposition to cooperate by building along with other political forces a platform of understanding and consensus where all political forces and political leaders can meet, discuss and agree in order not to waste any time on this issue.
"Albanian citizens are often upset, because hundreds of services, many projects and other incentives are made impossible due to this territorial division. This has often left us behind our neighbours, therefore this issue needs to be tackled at once. Thus, on behalf of the SMI parliamentary group, we launch a fresh appeal for the opposition to become an active part of this process, because this is a reform which will never serve to political parties, but to Albanian citizens", said the representative of SMI. /ibna/