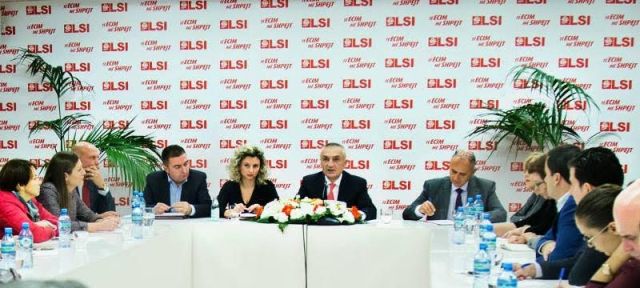 Tirana, 17 November 2015/Independent Balkan News Agency
The second largest party of the governing majority in Albania, Socialist Movement for Integration, becomes the first and the only party that introduces a restriction for entrepreneurs who want to be political representatives and want to enter public posts.
This means that as of now, no business person will be appointed or elected by SMI and institutions that it controls, in public offices and state duties.
This decision was announced yesterday afternoon (16.11) after the steering committee of the Socialist Movement for Integration approved the political platform concerning transparency and political representation of this party.
Based also on a high level of sensitivity expressed by the public opinion, the Socialist Movement for Integration has decided to restrict the representation of business people in public offices with the only scope of minimizing and avoiding any potential conflict of interest.
At the same time, based on a constant concern among public in relation to the unsuitable people that represent political parties, SMI has incorporated in the platform that was approved the strong support that it gives to the issue of decriminalization. This party is determined to distance itself from any individual with criminal records who would aim to adhere in this political force.
In the framework of this process, the SMI announced that it will continue to encourage like it has done before, but also in a more intensified manner, a wider participation of young people with higher qualifications in decision making.
The involvement of business people in politics was more cultivated by the Socialist Party, especially in the recent years. Many of these business people appeared to have problems with justice in the country and abroad.
SMI has never been alleged for business people who are linked to this party or been appointed by it and who have been involved in corruption affairs. However, it seems that SMI is trying to offer a good lesson for Albanian politics thus causing a political revolution, which if it is embraced by other political parties, can change politics in Albania once and for all. /ibna/